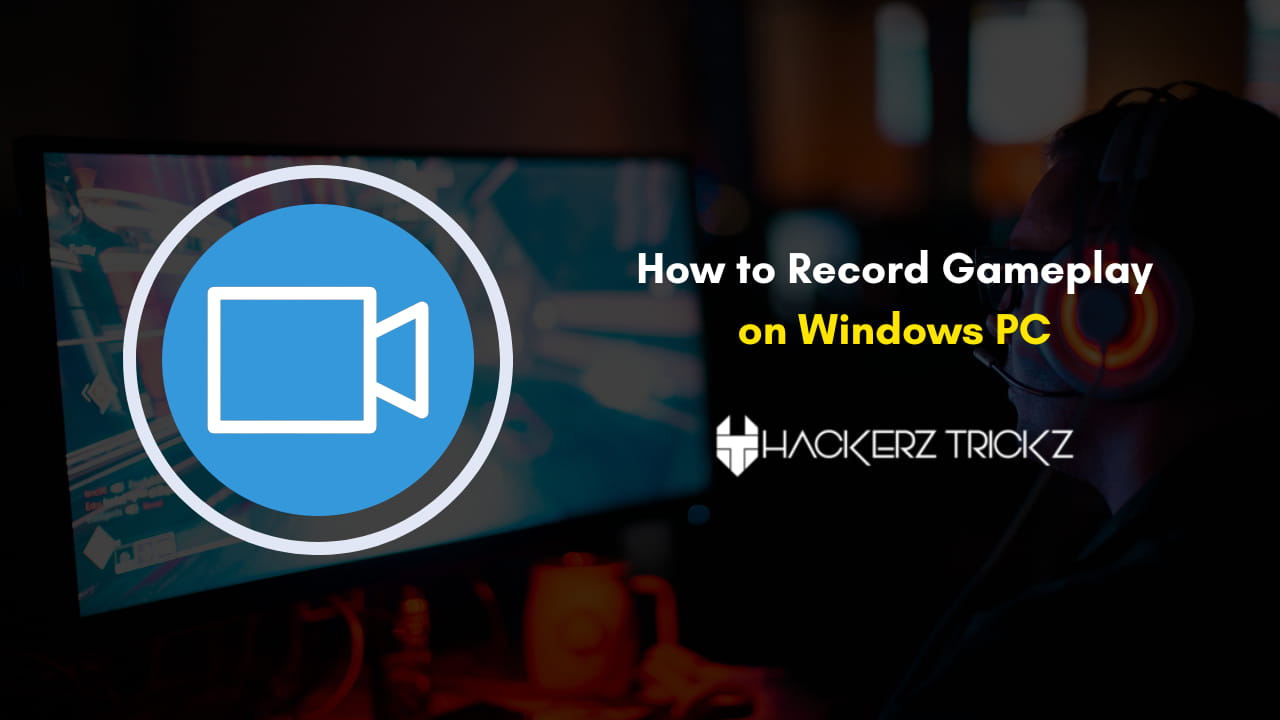 Today I'm going to share with you How to Record Gameplay on Windows PC?
Lately, it has become trendy to record gameplay videos of the most popular games or to create video program tutorials and upload them to YouTube, Twitch, Vimeo, Facebook, and other social networks. They are used to show your skills, help others pass a certain level, or learn how to play a specific game.
As a game enthusiast or professional gamer, recording wonderful game clips and game tutorials is essential. In order to facilitate future viewing, the quality of the video is crucial. The recording of the game video must achieve high-quality video without delay.
If you can have clear audio, you will provide a better experience for people watching the video. So how to maintain these qualities?
Don't worry. In this guide, we will show you how to record gameplay on a PC without compromising the quality of the videos or the performance of your computer.
We brought you four easy methods to record high-quality gameplay videos. Kindly read each step carefully to learn about it.
Method 1: Record Gameplay on PC with EaseUS RecExperts
Among countless excellent screen recorders, EaseUS RecExperts is worth a look. We have been using EaseUS RecExperts as my favourite screen recorder for gaming. At that time, we found it's a reliable set of tools that could easily record short clips or full sessions.
Whether you are a gamer, broadcaster, YouTuber, or entrepreneur, you can get the best results from this excellent gameplay screen recorder.
Now we'll know what this recorder can do for us. Let's learn how to use EaseUS RecExperts to record gameplay on PC.
Step 1. Download and install the EaseUS RecExperts.
Steps 2. Open EaseUS RecExperts from the app menu.
Step 3. You'll see various options, click "Record Game" or you can select other options according to your need.
Step 4. Choose "Frame rate".
Step 5. From "System sound", choose your preferences, whether you want to record only system sound or your voice.
Step 6. Open the game and EaseUS RecExperts and click the "REC" button. Screen recording will be started.
Step 7. Now, if you want to end gameplay, minimize the game and hover over the RecExperts panel down at the right-side corner, and click the red button to stop and save the recording.
Step 8. RecExperts will show your saved recording and give you options to edit or share your recording on social media platforms.
If you're also looking for a tool that would help you quickly transfer your recorded games from one PC to another PC or drive, here is an incredible tool for you EaseUS Todo PCTrans could be your best tool.
You can transfer your games to different devices, whether for backup proposal or whatever EaseUS Todo PCTrans performs this task very quickly.
Method 2: Record Gameplay on PC with Xbox Game Bar
Xbox Game Bar allows users to record gameplay screen, manage their Microsoft Xbox profiles, share their game snapshots and videos on social media platforms and with friends, and have social interactions with their friends added through easy-to-navigate widgets there same on the screen while playing a game.
If you want to use the social features of Xbox, you will need a Microsoft account. So if you haven't created one yet, do so right away.
Let's see detailed steps, what this Xbox game bar offers, and if there are any significant advantages to using it.
Step 1. Open any game you want to play and press the "Windows logo key + G" from your keyboard.
Step 2. Click the record button at the top left to start recording.
Step 3. The recording will be started. Now, if you want to end recording and save the video, click the red button at the top right. The video will be saved in the "Videos> Captures" folder.
Note: Before starting gameplay recording, make sure to enable game mode, go to settings, under gaming, click "Game mode," and click "On".
Method 3: Record Gameplay on PC with Nvidia ShadowPlay
NVIDIA ShadowPlay is a simple tool that allows gamers to record their gameplay easily, take screenshots, and stream live over the Internet without additional software or other programs.
Before continuing, we must consider that ShadowPlay has a negative impact on the performance of games. Different tests show that using this software, the FPS of games can drop by 5% to 10%.
What do I need to use ShadowPlay?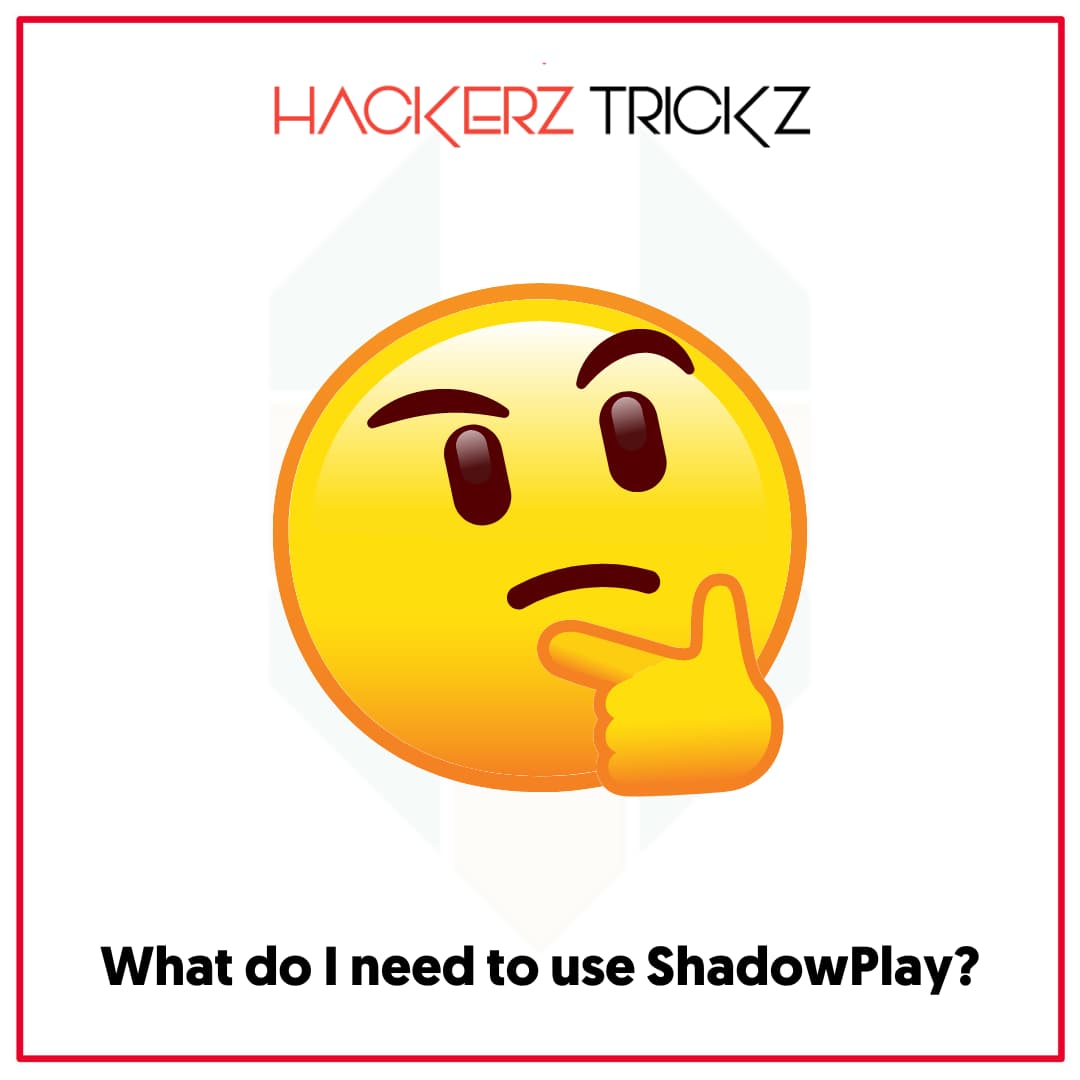 ShadowPlay is an NVIDIA tool found within the GeForce Experience package. For this reason, the two essential requirements to use this tool are to have an NVIDIA graphics card (series 800 or higher) on our computer and the latest version of the drivers and GeForce Experience.
Regarding the requirements of the computer, NVIDIA indicates that we need an operating system with Windows 7, 8.1, or Windows 10, in addition to 4 GB of RAM for everything to work without problems.
As for the CPU, it does not specify minimum requirements, but an Intel Pentium G or core i3 or higher is recommended.
Here is a detailed guide on recording gameplay with Nvidia ShadowPlay.
Step 1. After installation and complete setup, open the Geforce Experience app.
Step 2. Open the game you want to play and press "ALT + F9" to start recording.
Step 3. Now, if you want to end the game and save the recording, press the same key, "ALT + F9", and the recorded video will be saved.
Method 4: Record Gameplay on PC with OBS Studio
For many years now, streaming on several platforms simultaneously and recording gameplay using programs has been possible.
One of the most outstanding is OBS Studio. We will teach you the basic process so that you can learn how OBS Studio is used to record your gameplay very easily.
Step 1. After installation and complete setup, open OBS.
Step 2. Open a game you want to play. After launching your game go to OBS and click on the plus icon from the sources section.
Step 3. Click "Game capture".
Step 4. Give a unique to your capture and click "OK". The gameplay recording will be started.
Ending the Article:
In general, there are numerous tools to record gameplay on PC. Choosing the best one is a bit challenging job. Everything will depend on your circumstances.
But if you use EaseUS RecExperts, it is a perfect option for recording your gameplay. Besides, you can also use EaseUS Todo PCTrans to transfer your recorded videos and other data to another drive or PC to keep a backup and avoid potential loss.
All its features and functions support it and would be helpful for you.
If you've any queries or suggestions, feel free to let us know in the comment box.