Android came in existence in 2005. It has the largest market share in the world with over a billion users. Android isn't just a OS it is became one of the most important part of our life. The journey of Android isn't very simple it is full of ups and down and twists. Here I have brought the whole
history of Android
in my words and I have tried my way best to share it with you people.
Highly Recommended – Why Windows is better then Mac OS [ Must Read ].
The history of Android is really very interesting –
Many people have a misconception that the first version of android was 1.0
Well actually it's..
Android 0.5 – Milestone 3 [this was the first publicly available developers version of android ]
Android 0.5 – Milestone 5.
Android 1.0 – Beta [ This is the first version in which Google introduces its web based apps and hardware support].
Android 1.5 -Cupcake [ This was the first version to have a virtual keyboard and also to have google maps inbuilt].
So Google Maps in actually the first App on the Google play store.
The android OS was tested on a phone running on Windows 5.1 [ HTC Tornado ].
The rest is history.
Nowadays Google and Android are synonymous with each other, but you may be surprised to find out that was not always the case. Android was founded in 2003 by Andy Rubin, Rich Miner, Nick Sears, and Chris White. The founders had strong ties to T-Mobile. Andy Rubin created the ultra-popular T-Mobile Sidekick, and Nick Sears was vice president at T-Mobile. So you can see why T-Mobile landed the first Android phone.
Many people consider Android to be one of Google's best acquisitions. 10 years after the acquisition Android has ballooned to control 85% of the smartphone OS market share.
Android got Google's CEO kicked off Apple's board.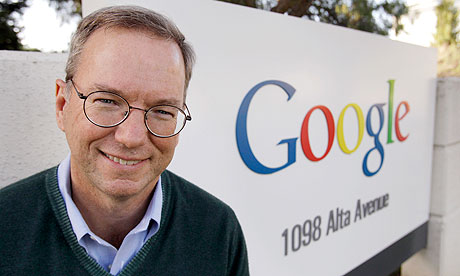 Also read – How to Use Android as Mouse and Keyboard [Step by Step Tutorial]
The relationship between Google and Apple hasn't always been so strained. The iPhone used to come with Google Maps and YouTube apps. Over time as competition between iOS and Android has picked up the companies have become not so friendly. This was most evident in 2009 when Google CEO Eric Schmidt was forced to resign from Apple's board of directors. Steve Jobs had this to say:
"Unfortunately, as Google enters more of Apple's core businesses, with Android and now Chrome OS, Eric's effectiveness as an Apple board member will be significantly diminished, since he will have to reuse himself from even larger portions of our meetings due to potential conflicts of interest."
You can imagine there were a lot of sensational headlines about this story, but it makes a lot of sense. What good is a board member that can't be present at meetings due to a conflict of interest?
WebOS could have destroyed Android but….
Also Read – Why Google Is So Popular Search Engine ?
As we've already gone over, people were a bit skeptical of Android at the beginning. WebOS, on the other hand, was universally praised and adored when it was announced. At that time there were very few Android devices in the world. By the time WebOS launched Android 1.5 was still fresh and no one had heard of the Motorola DROID.
 The timing was perfect for WebOS to stomp out Android and be the true contender to iOS, at least that's what the critics thought. It could have happened if it wasn't for some strange decisions by Palm. They launched the first WebOS device on Sprint instead of one of the big carriers, and the marketing campaign was very strange. Still, the Palm Pre sold very well the first month, but dropped off majorly after that.
A couple of months later Verizon announced the Motorola DROID and Apple was onto to the iPhone 3GS. Palm and WebOS fizzled out, Google continued to improve Android, and now it's a mobile powerhouse. Google even hired the designer of WebOS, Matias Duarte, to improve Android's interface and design.

Facts about Android you never know – 
The first prototype of Android looked like Blackberry.
Many people believe that if it wasn't for the iPhone the first Android device would have looked drastically different. In 2007, before Apple showed off the original iPhone, the first Android prototype was floating around. The device called "Sooner" had a portrait keyboard, call and end buttons, track pad, and no touchscreen. The Android UI even resembled the Blackberry interface.
Then the iPhone was announced. It had no physical keyboard, a big display for the time, and a revolutionary touchscreen interface. The next Android device we saw after that, the T-Mobile G1, also had a big display and a touchscreen interface. The Blackberry-esque prototype never came to market. We can't say for certain that the iPhone had any effect on Google's vision for Android, but it wouldn't be out of the question.
Apart from all these, Android also offers several secret codes, which can actually open a new world of smartphone computing for you. These codes are usually a sequence of numbers and symbols and meant to be entered through the usual phone dial pad which you usually use for inputting numbers before placing a call.Android 3.0 is the only version of Android which never run on phone.
In 2015 we know that Android is built to run on many different types of devices. Android 5.0 can run on phones, tablets, watches, cars, and TVs. That hasn't always been the case. In 2010 the world got tablet fever when Apple announced the original iPad. Android manufacturers wanted to cash in on the tablet frenzy, but Android was only made for phones at that time.
Samsung had some luck using Android 2.3 Gingerbread on the mid-sized Galaxy Tab 7.0, but if Android was going to compete with the 10-inch iPad it needed some major work. At CES 2011 the world got its first look at Android 3.0 Honeycomb on the Motorola XOOM. It had a completely redesigned interface made especially for tablets.
If there is an Android version that can be called a failure it would be Honeycomb. Every manufacturer on the face of the Earth was making Android tablets, but they were expensive and lacked apps. Google eventually scrapped Honeycomb and built future versions of Android to work on all screen sizes. One of the lasting features of Honeycomb is the virtual navigation buttons we still use today.