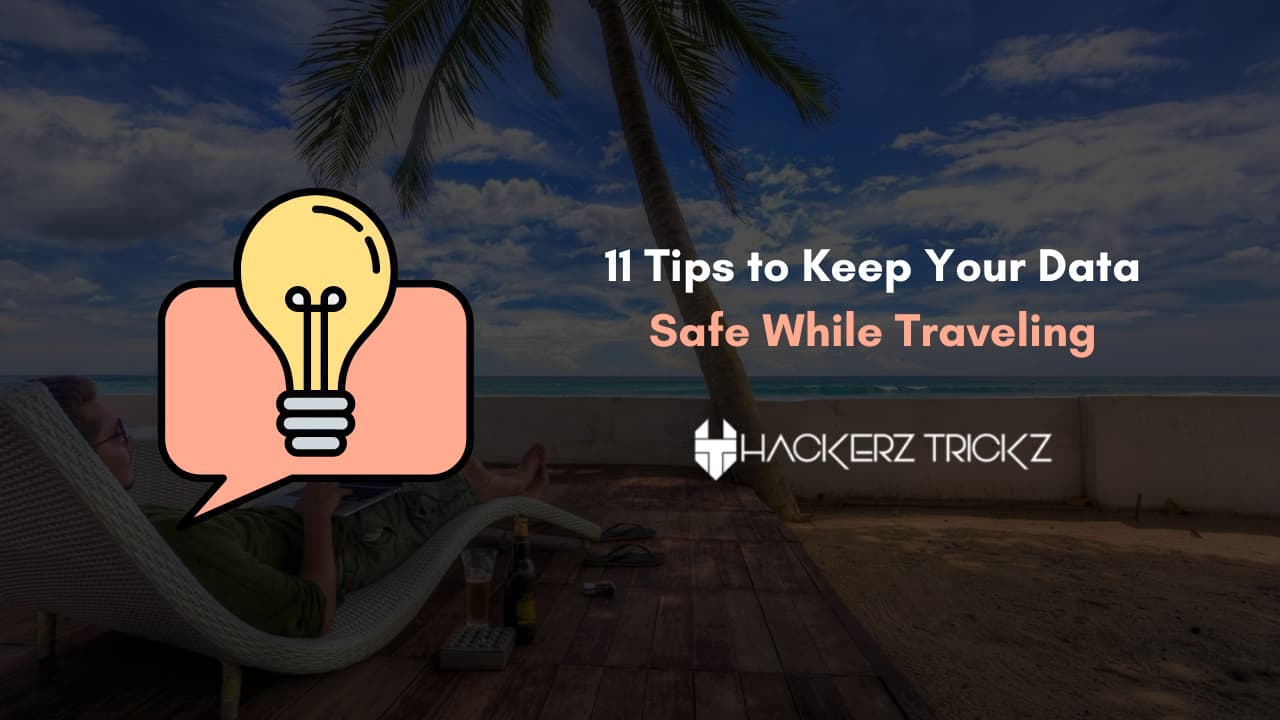 Today, I'm going to share with you 11 Tips to Keep Your Data Safe While Traveling.
It's estimated that around one-fifth of travellers become victims of cybercrime. The number of incidents varies from country to country but translated into affected individuals that's a staggering number of people annually.
Business travellers are more likely to be targeted, but even on holiday, your personal data is at risk. Fortunately, there are several things that you can do to keep your data safe.
They can be divided into three categories:
Things to do before you leave.

Steps to take while you are away.

What you should do when you get home.
The following actions won't involve cost or significant inconvenience for you at all. In fact, they could potentially save you from significant financial losses and difficulties.
Let's look at the top 11 ways you can protect your sensitive information while travelling.
Also Read – Free Twitch Accounts with Lifetime Subscription
1. Use a VPN when you connect to Wi-Fi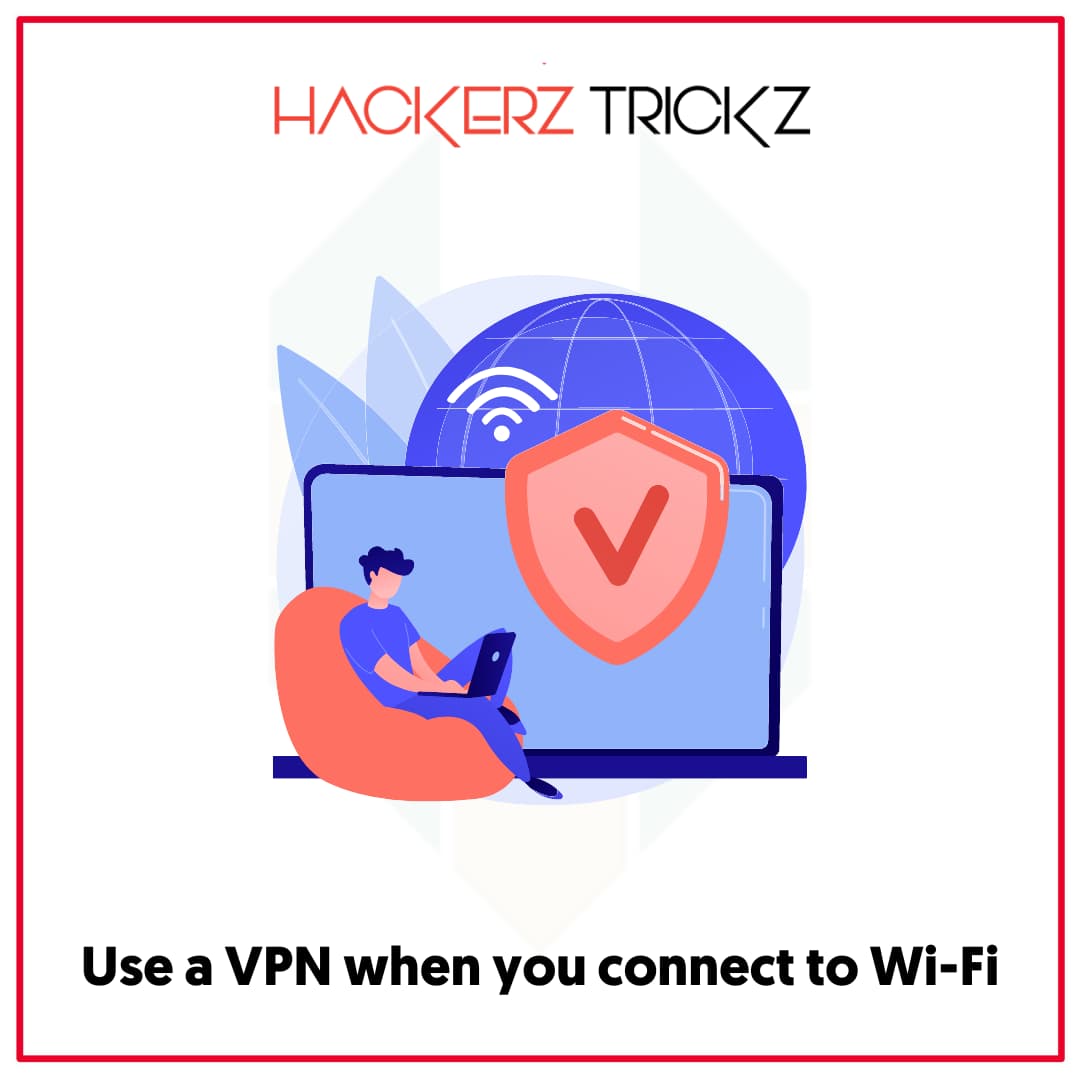 Almost half of us go online at airports and once we check into our accommodation, even more of us use public Wi-Fi. Most large hotels offer password-protected Wi-Fi. While it's safer than public networks, it's still better to use a VPN to encrypt and protect your sensitive information.
Using public Wi-Fi is risky. You have no idea who else might be online, such as cybercriminals who can find a way into your device.
A VPN will secure your access to the internet. If you are not sure that you want to subscribe to a service, there are free VPN trials available for you to check out before you commit.
Also Read – Working Free WWE Network Accounts With Lifetime Subscription
2. Disable any auto-connect features and functions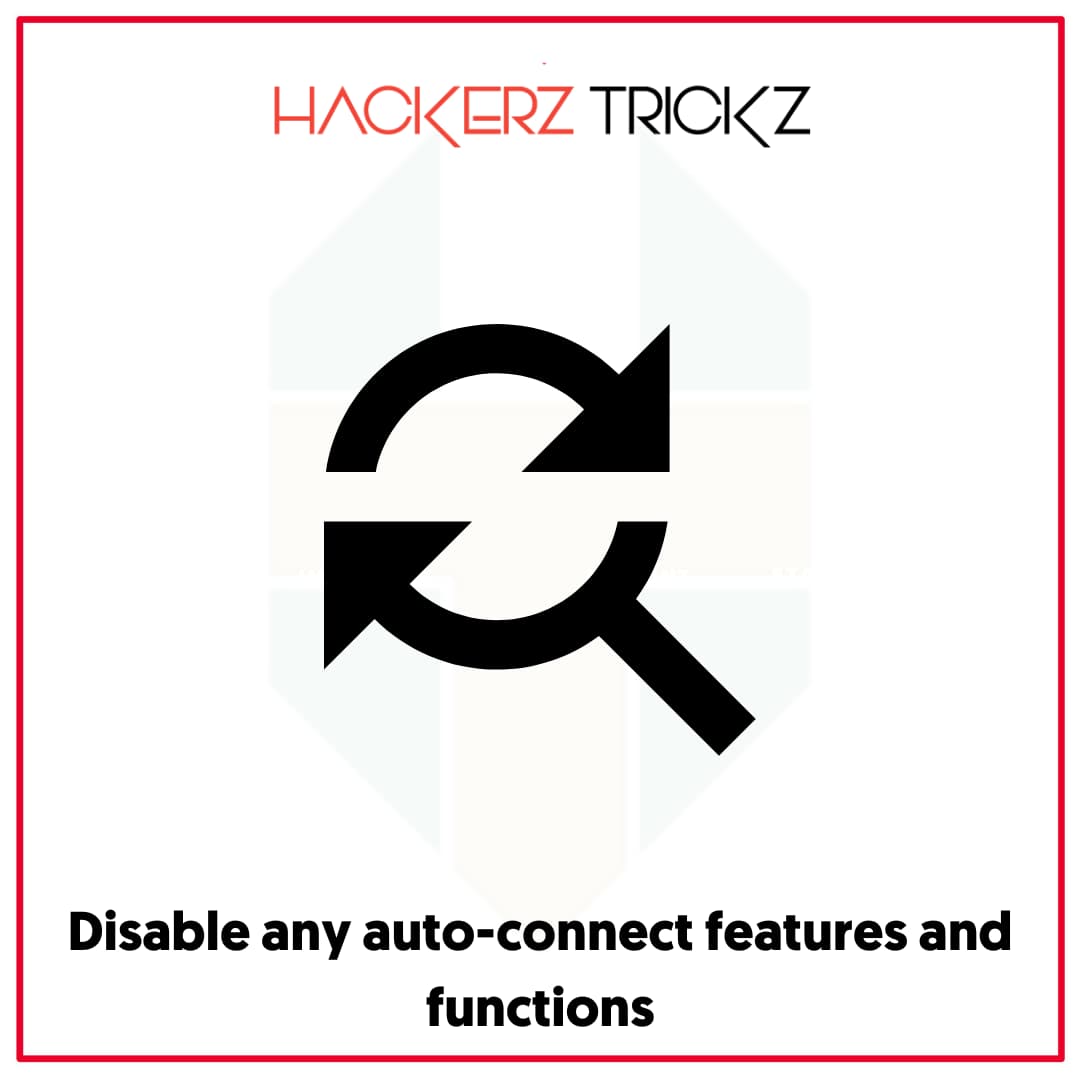 We often have settings on our devices that automatically scan for, and connect to, Wi-Fi hotspots. They may also scan for networks to share files and hardware such as printers.
While that's helpful at home and at work, it's very risky at other times. All these settings potentially offer hackers a way into your device and data. Before you leave home change the settings on your devices so that they must be changed manually.
Also Read – Free Deviantart Accounts with Lifetime Premium Subscription
3. Only charge a device in a trusted place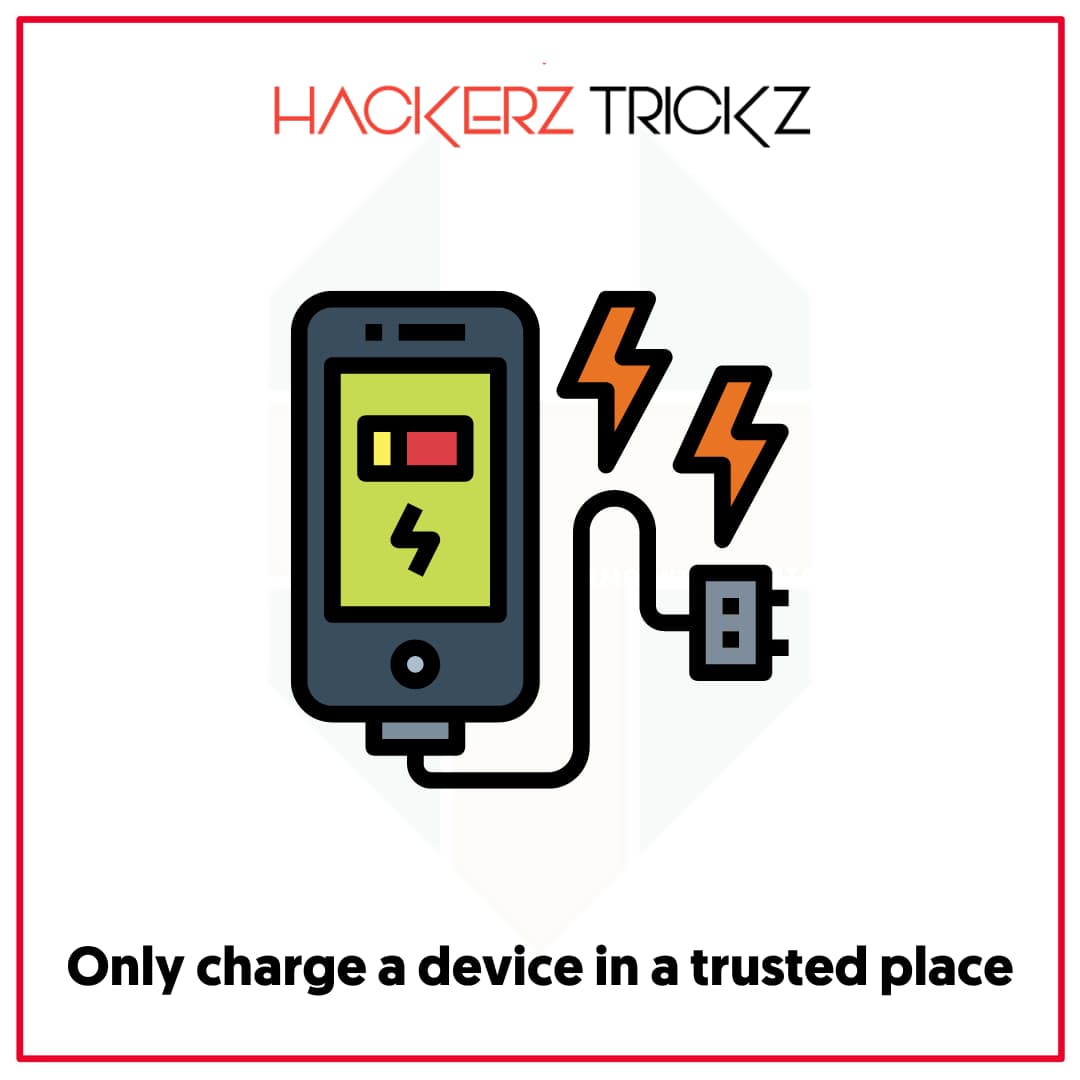 Don't trust kiosks which are offering charging services. They often attract users with the offer of a free charge. If you use a USB charger, your device may be charging, but its data could be copied or removed.
Charge your phone in a location you can trust such as your hotel or where you can see that you are plugging directly into mains power.
In some countries, you may have no choice but to use a public USB station. In that case, log out of everything and switch off the device before plugging it in.
Also Read – Free Car Parking Multiplayer Accounts With Rare Car Designs
4. Set and maintain strong passwords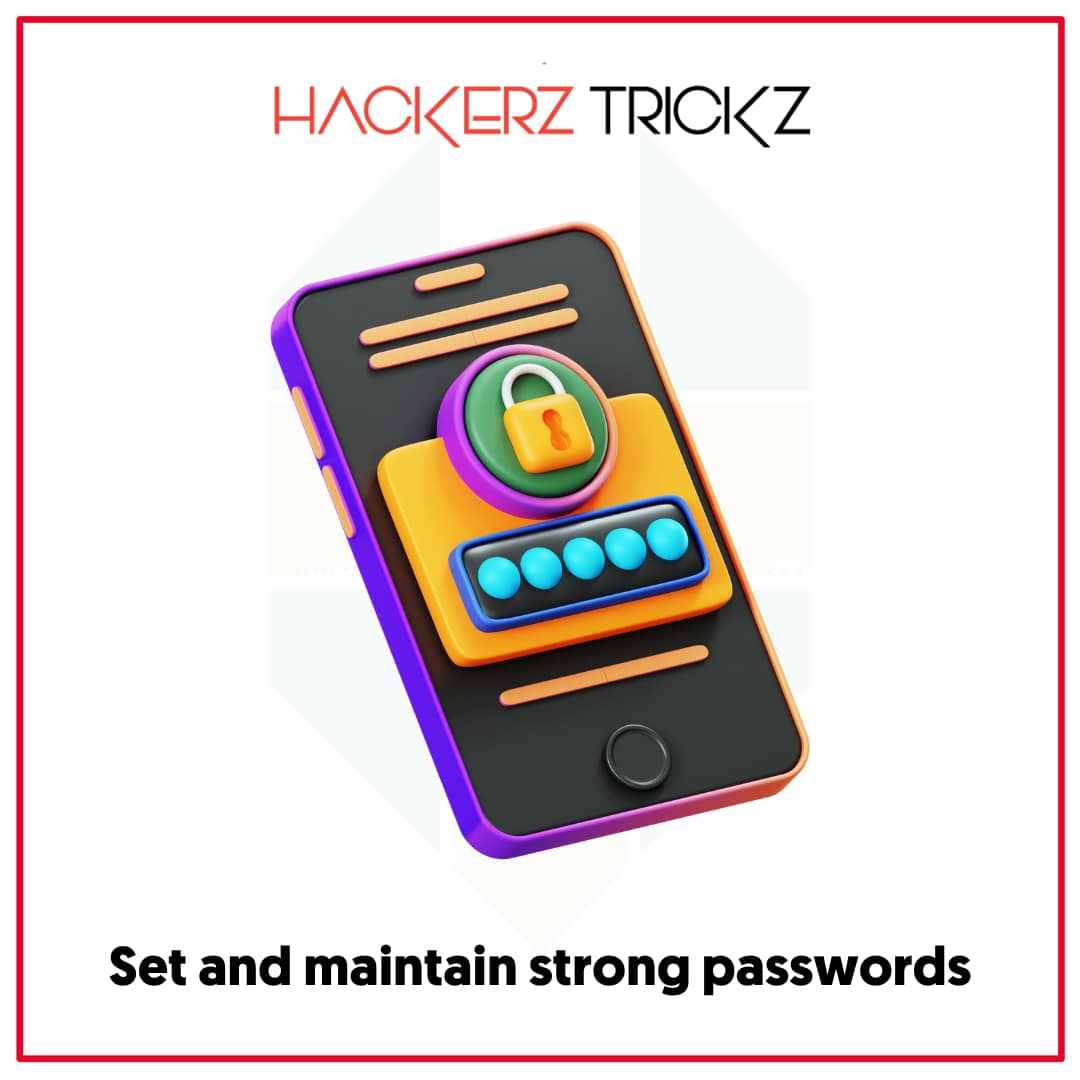 It can be tempting to use an easy or repetitive password for all of your accounts. Please don't. Passwords should be unique and therefore – hard to crack. Use a combination of characters (such as letters), special characters (like punctuation marks), and numbers.
You could also use a password manager which will securely store all your passwords. It can also generate strong passwords for you and then store them. 
Set new passwords before you leave, change them from time to time while you are away, and then set new ones again on your return.
Also Read – Free Valorant Accounts with 1000+ Free Skins and Agents
5. Turn off Bluetooth connectivity in public spaces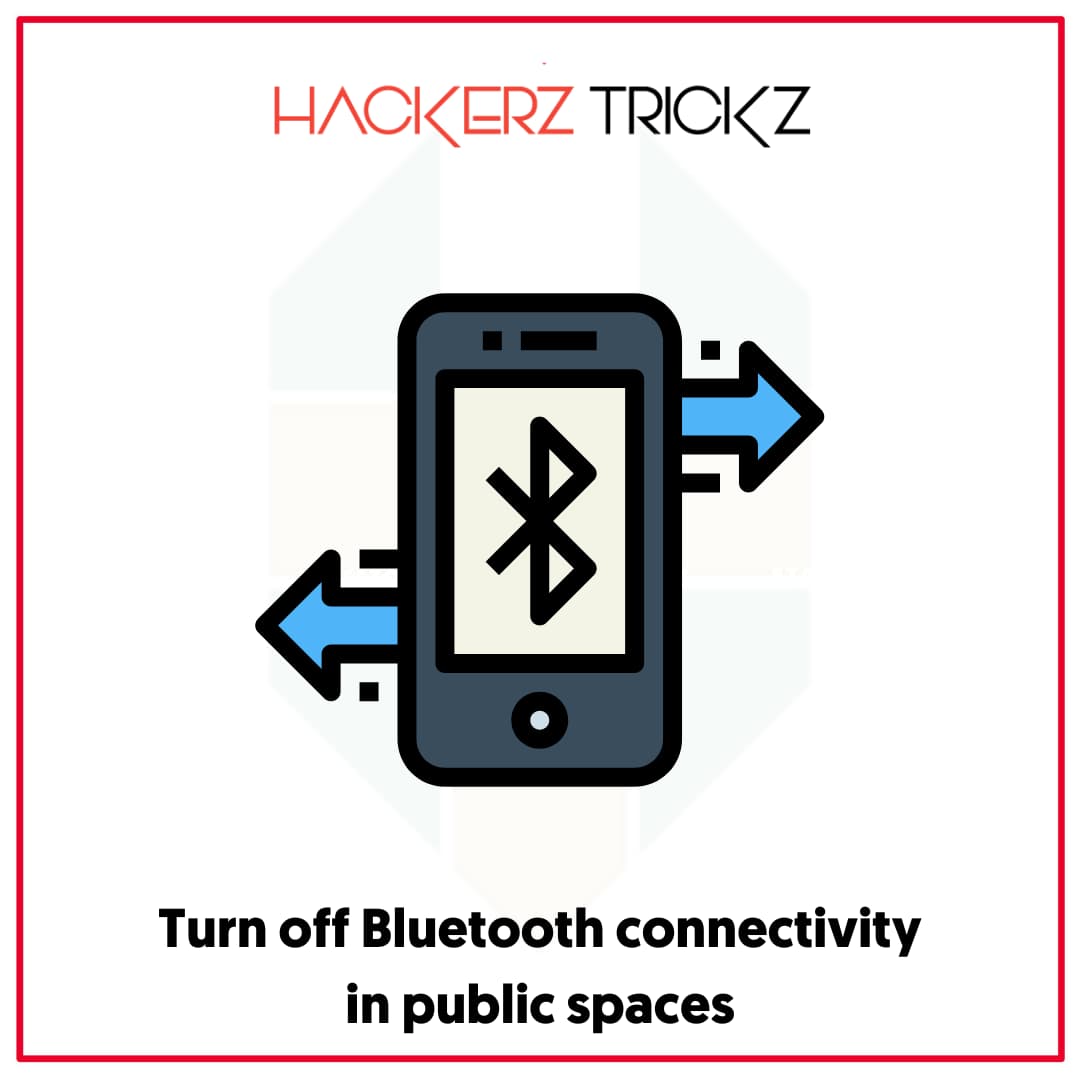 Bluetooth can be a boon in your car and other safe environments. However, it's better to disable it in any public space. If left on, hackers could pick up the signal, access your device, and steal your data. While having the latest version of Bluetooth and updated apps and operating systems does reduce the risk, it's still best to deactivate it. 
Perhaps the best-known virus used by attackers to target via Bluetooth is BlueBorne. No devices are safe and, once infected, a hacker can control the device and access any data.
Also Read – How to Hack a Vending Machine: 100% Working Tricks
6. Use caution when logging in and out of websites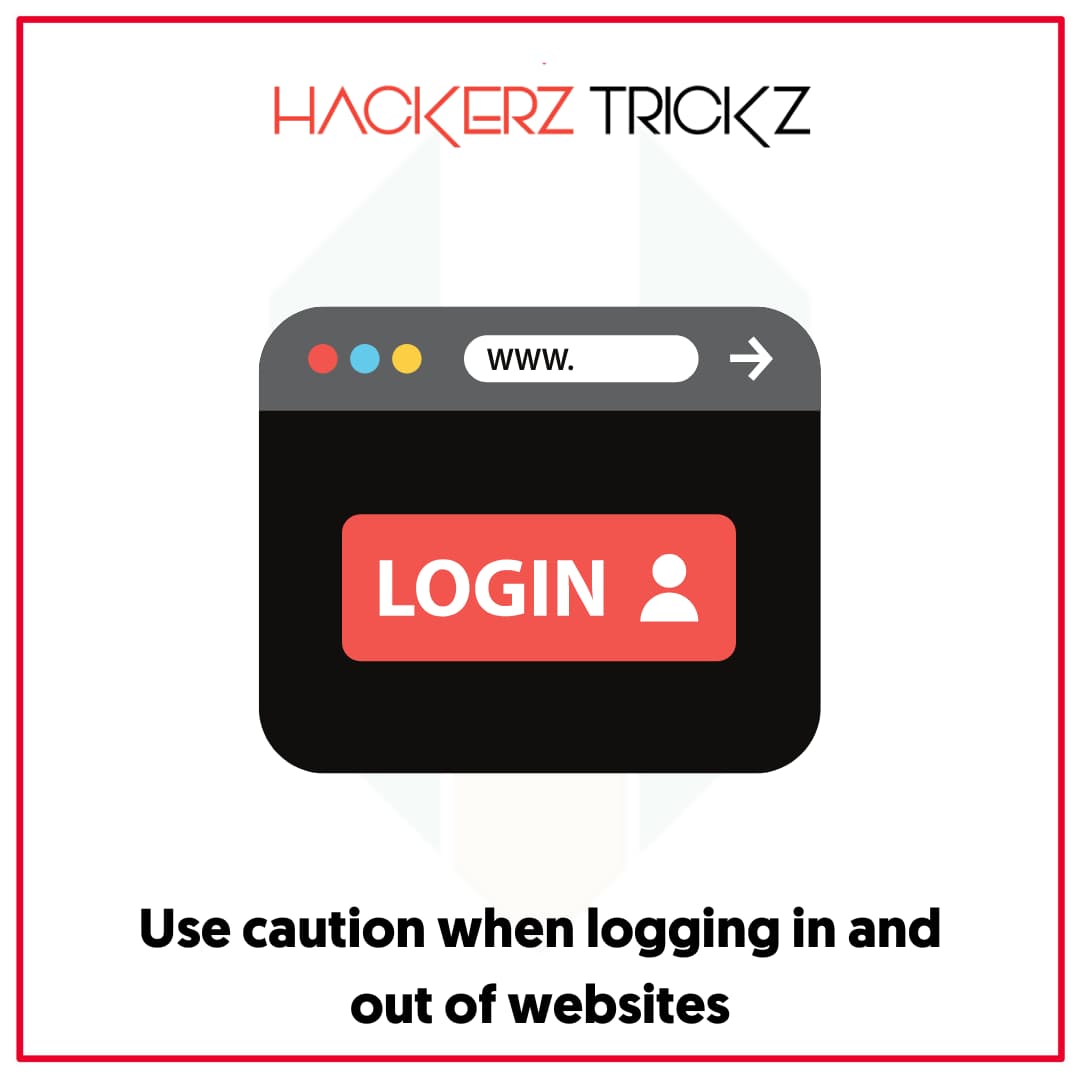 Not all websites are what they appear to be. Many cybercriminals are smart and skilled. They can make an illegitimate website look like the real thing. Be vigilant when you are online and check that you have in fact accessed the website you wanted. Social media sites are increasingly being impersonated, with LinkedIn heading the list. 
The search engine may warn you that you are using a site that is not secure. Take the warning seriously and leave the site.
In addition, even with legitimate websites, always log out completely when you have finished. It makes a hacker's life much easier if you stay logged in; they won't have to crack your password because you've already entered it for them.
Also Read – Free Canva Premium Accounts with Lifetime Subscription
7. Don't download software, applications, and data from unknown sources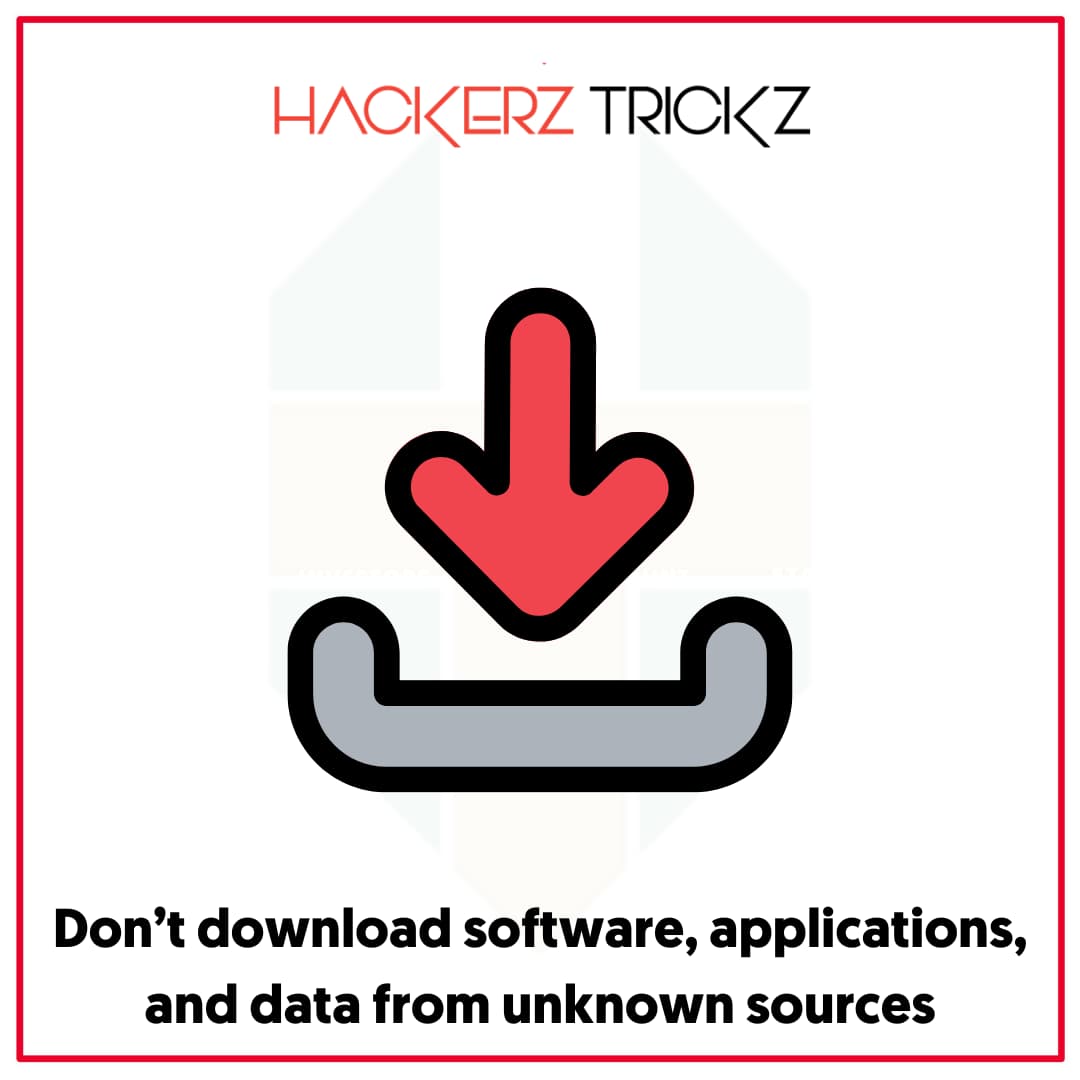 This is not a straightforward, "Don't." It's okay to download licensed software that is legitimate if you are 100% sure that it is. For example, if your device informs you that an update from Microsoft is ready for installation. If you have set for automatic updates from them, chances are that download is safe.
Equally, it's safe to download apps from official app stores such as Google Play. However, if an app asks to access data on your device it really shouldn't need or have, give it a miss.
If you are unsure, search online for reviews or fraud reports on it before you decide. Avoid apps from a third-party app store you don't know as they may contain malware.
Also Read – Daily Free MLB TV Accounts with Lifetime Subscription
8. Only take essential devices & keep them with you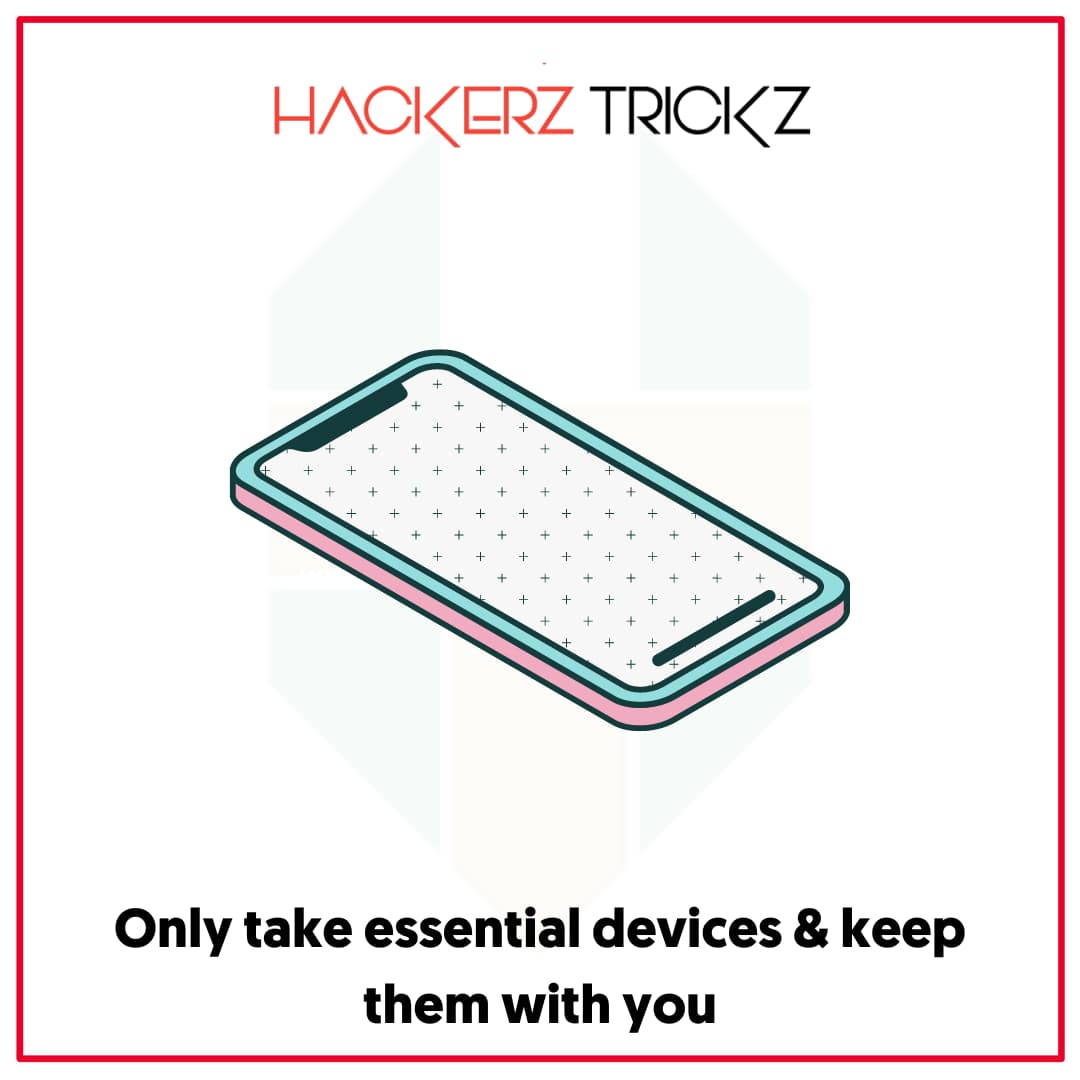 If you don't need a particular device while you are away, leave it at home. Take as few as possible with you. Also, regardless of what devices you do have with you, don't ever leave them unattended. This also applies to your flight, accommodation, and when you are out for the day.
On flights, electronic devices should be on your person or in your hand luggage, not in checked baggage. Don't leave any devices in your hotel room when you go out. Finally, and perhaps obviously, don't leave your phone or another device on a surface in a public area, even for a minute.
Also Read – Free Tiktok Accounts with 100k Real Followers
9. Take additional precautions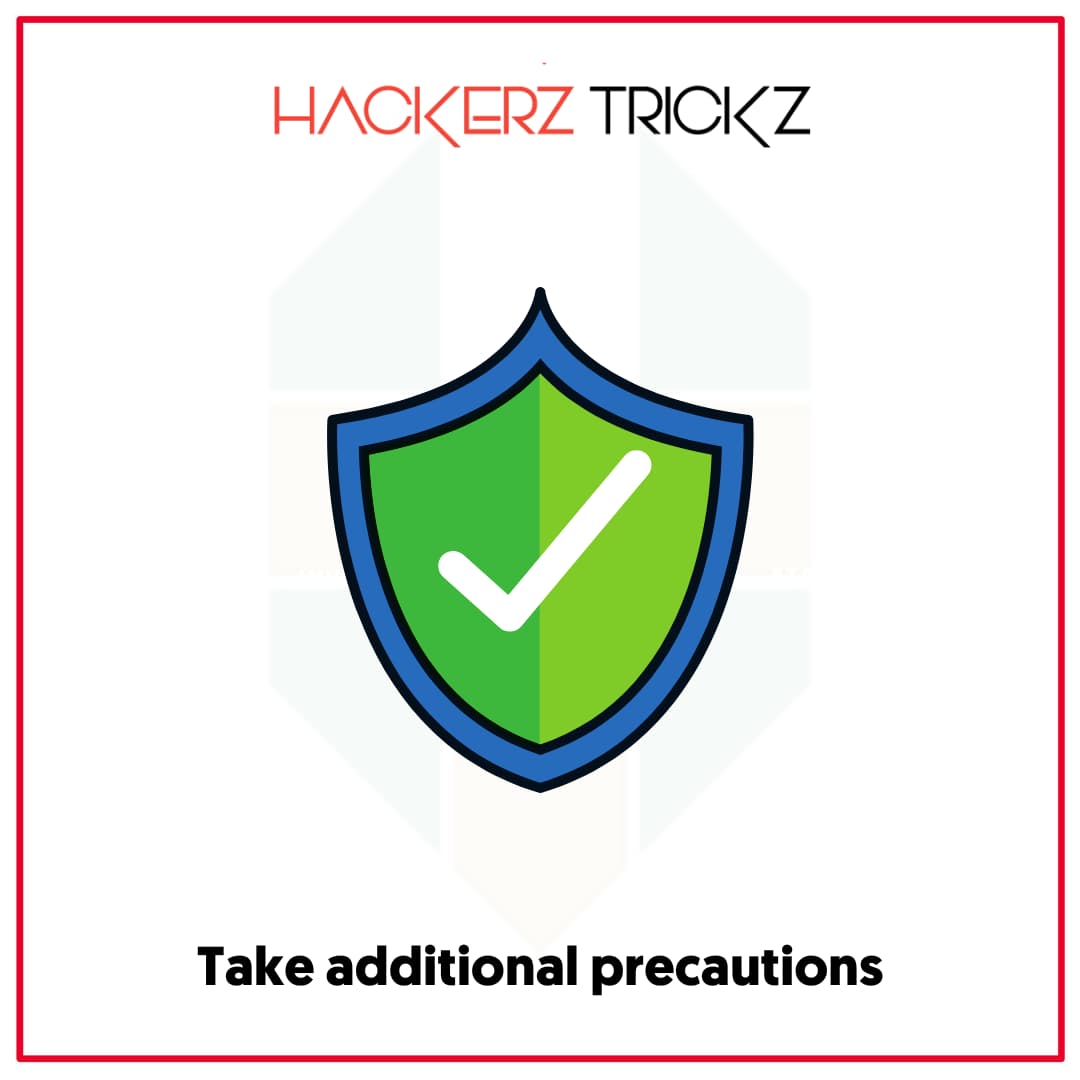 Once you've decided what divides to take on your trip, take these steps to maximize their security. To start, lock or turn off your devices when you reach airport security. You should also:
Use one of the standard locking methods: PIN, fingerprint ID, or face recognition.

Update operating systems

and applications so that they are current.

Install the latest version of your anti-virus software. If you don't have any, get one!

Enable time-out functions, screen locks, and set up automatic wipes.
All of these make it tougher to hack into your devices. In addition, if somebody tries to access your device several times it will lock, and the data will be wiped off automatically.
Also Read – Daily Free Xfinity Accounts with Lifetime Subscription
10. Be cautious about giving your location on social media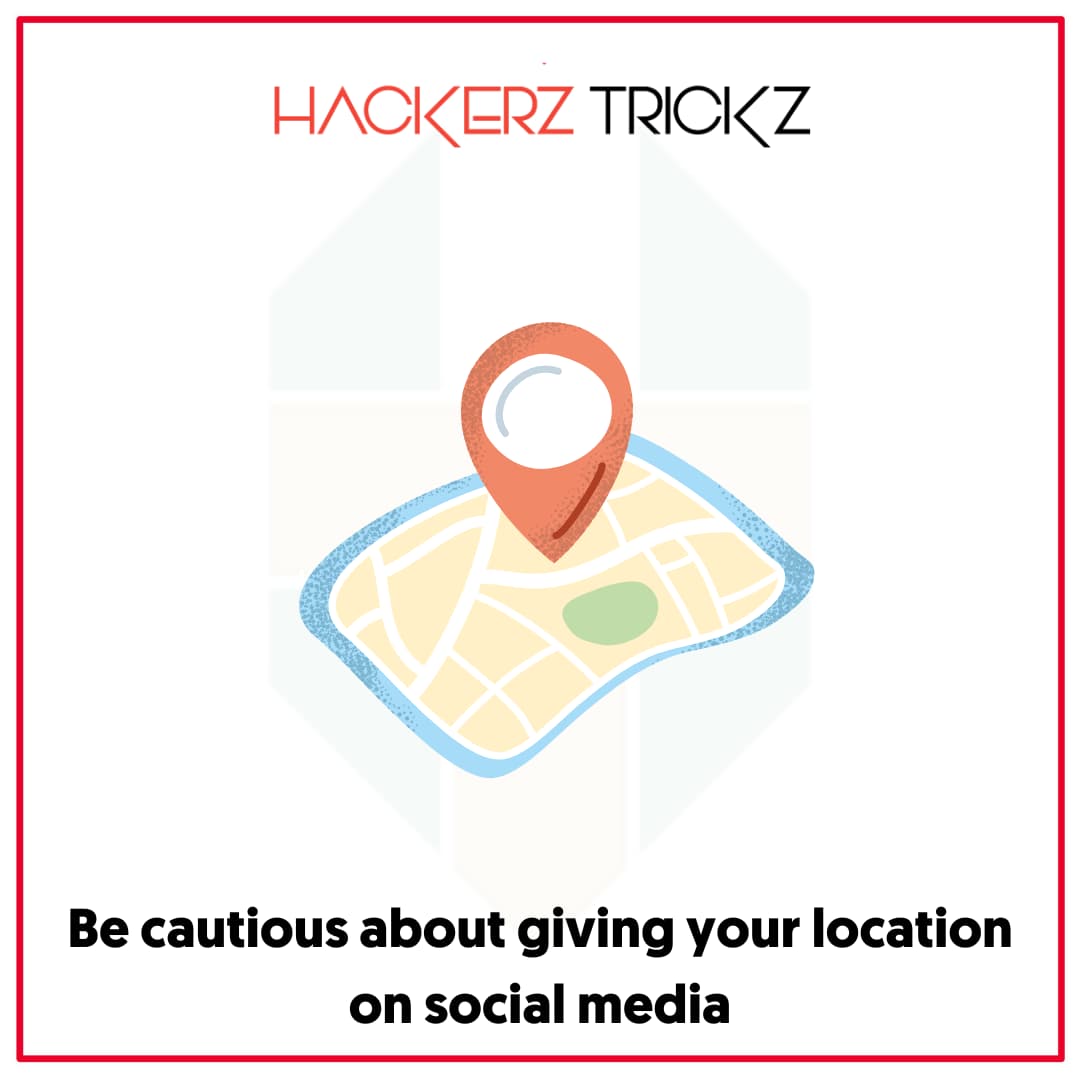 If your geolocation is included in the post you make on Facebook, you are revealing that you are away and out. Your empty home or hotel room and their contents may get a visit from most unwelcome guests.
In addition to that, your posts may inadvertently give away information that could supply hackers with answers to your security questions. For instance, a partner's or children's names are sometimes used by us as security answers.
Don't reveal too much information via social media posts. Better send postcards like in the good old days or show the travel pics once you're already at home.
Also Read – Free Brawl Stars Accounts with 50,000 Gems: 100% Working
11. Check sensitive & important accounts regularly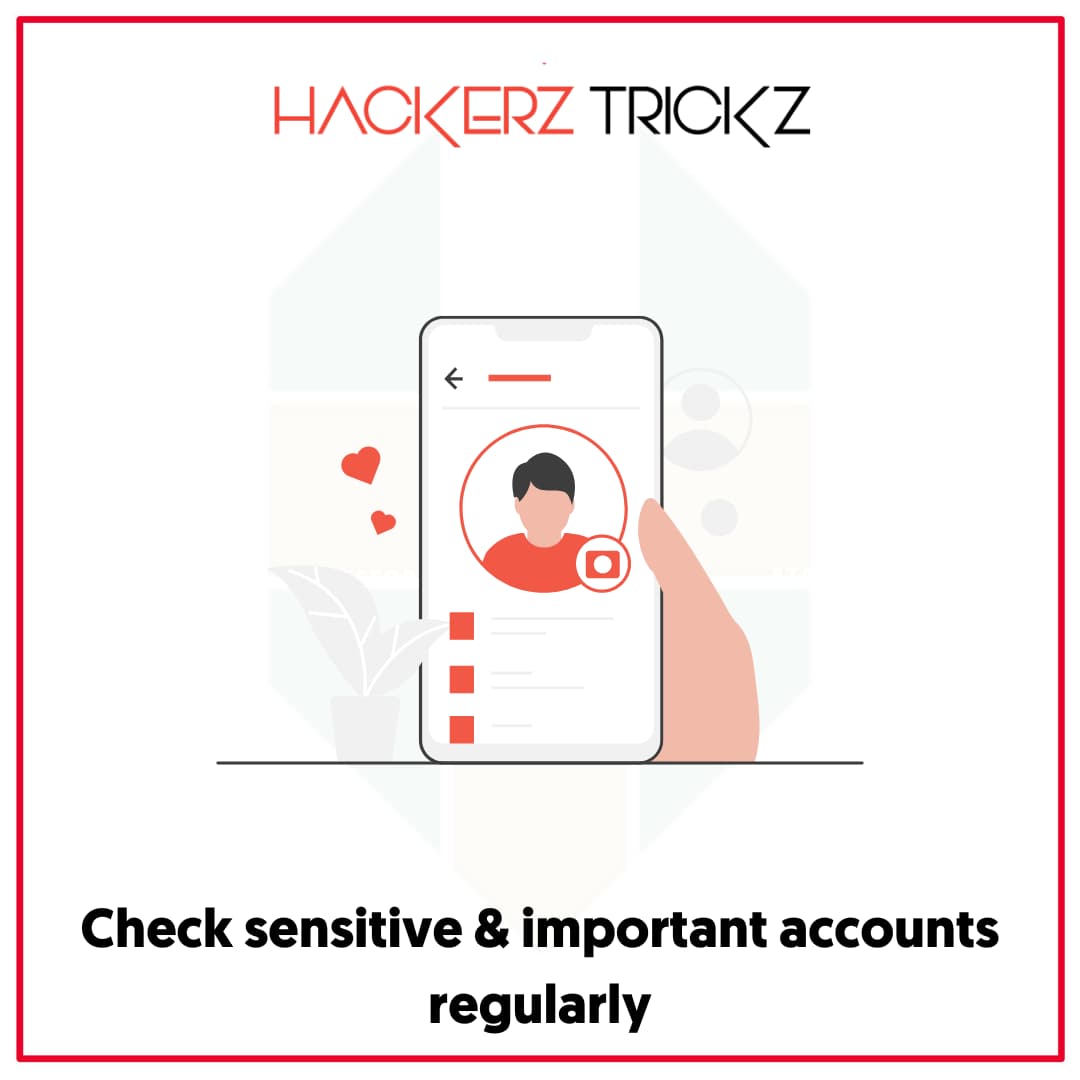 We hear about sensitive data but may be unsure what that means. This information includes personal information such as your date of birth, full name, and your passport or other national identification numbers, bank account details, and tax details. These – and others – can be used to create false documents or accounts or even steal your identity.
Think about what apps and accounts make use of and have access to this kind of data. Then, log into them regularly. That way you will notice any unauthorized or fraudulent activity quickly and act on it to limit the damage.
Also Read – Free Peacock Accounts: Watch Premium Movies, Shows Free
Ending the Article
When you get home, delete all the access points you accumulated on your travels. Devices retain details of connections, Wi-Fi, etc. and you don't want them.
The bottom line is that you should assume that someone is 'watching' you whenever you are using a device and can access your data. Take every precaution to keep yourself safe online when you are travelling. Use common sense and vigilance but enjoy your journey too!