As per today's day to day life is concerned recharging phone every day is the biggest issue . So they always are looking for free recharge or extra talk time tricks offers. Now a days, you may often see those free mobile recharge tricks trending on Facebook and other social media. Here is a list of top 10 Highest Paying Android Free Recharge Apps.

Also Read – How to Unblock from someone's WhatsApp Account [ 100% Working ]
1. Ladoo it has best offers after downloading app. Although it is giving 20 Rs per referral.
2. FreeB It is is also the best app for free recharge it is also giving 20 per referral.
3. ETT (Earn talktime) it is also gives 20 per referral and has loads of apps to download.
4. Cashboss is giving 10 per referral and there many more offers.
5. Tim Tim is also a good app for free recharge it is giving 15 per referral and it is coin 10 coins means you have 1 Rs
6. Swipe Cash which pays you when you watch adds or you can buy things at very low rates.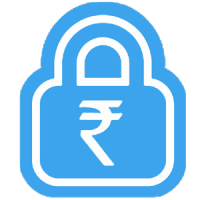 7. GET, usually it is made for Docomo user when you see add it gives 3 minutes of talk time and for other sim card it gives 10 minutes of talk times when you watch 40 ads.
8. Paytm which is paid for recharge.When you using your debit or credit card it will treat you with awesome discount coupons.
9. MobileMoney, it is an App to free recharge your mobile by using Coupons, Deals, App Installs and many more interesting offers. It gives you insane amount recharges just by installing different Apps from it. Also, there is a double bonanza for users as they also get free recharge on using free discount coupons.
10. Amulyam which is a best app. I even seen it is giving 20 per referrals. I collect 200 by referring peoples.it gives good amount for downloading apps.