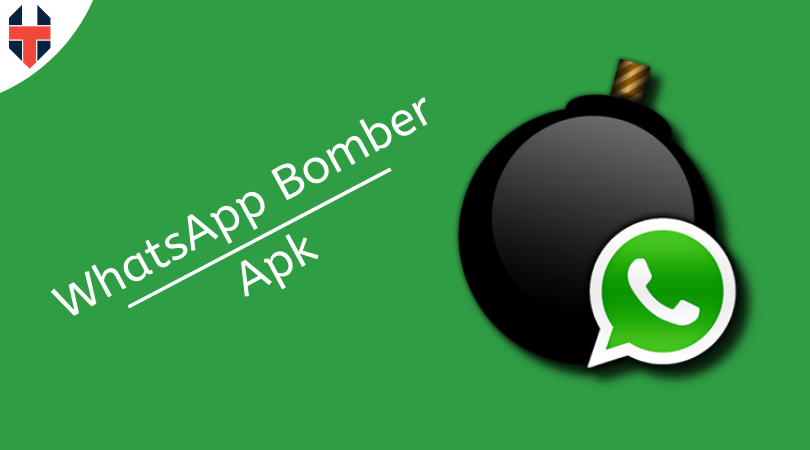 Today I'm going to show you how to download WUB Apk aka WhatsApp Ultimate Bomber apk on your android smartphone.
WhatsApp Bomber Apk: Communication is the key to the successful implementation of tasks, we humans transfer our thoughts with others with the help of communication, no activity can take place in the absence of communication.
There are two types of communication commonly used by a normal person, they are respectively known as "Oral or Verbal Communication" and "Written Communication".
WUB Apk Download
In today's world telecommunication is in great demand, moreover, it has made our life a lot easier, people prefer to communicate with others over the phone and internet instead of communicating with them in person.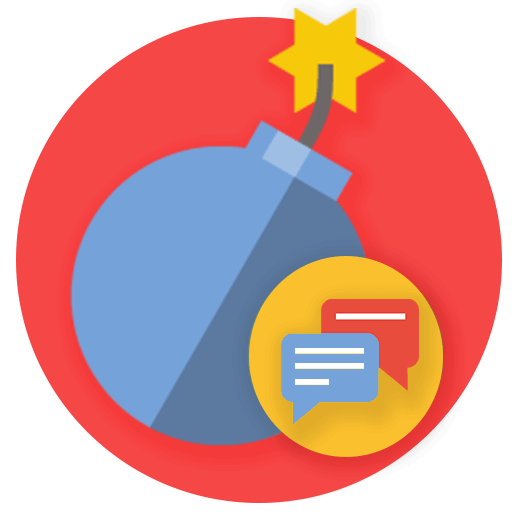 Texting is a major way of communication in telecommunication, people spend their time more on texting each other than talking directly on the call. Since the internet data charges have decreased to a great extent social media has become the first choice for the people who love texting.
"WhatsApp" we all are familiar with this name, 95% of the smartphone owner uses WhatsApp, it is one of the best texting applications available in the market around the globe.
People mostly chat with their loved ones on WhatsApp, in this article, I am going to tell you about an application called WUB Apk: Whatsapp bomber apk which you can use to prank your friends so read till the end to know how this application works.
Also Read – Download Cash App Plus Plus Apk: With $750 Cash Bonus
WUB Apk (WhatsApp Ultimate Bomber Apk) Information:
| | |
| --- | --- |
| Application Name | WUB Apk (WhatsApp Ultimate Bomber Apk) |
| Size | 250 Kb |
| Version | 1.031 |
| Android Version | 4.0 and Above |
| Developer | WUB Team |
| Key Feature | WhatsApp Message Bombing |
| App Updates | Regular |
| Price | Free |
What is WhatsApp Bomber Apk?
We all are familiar with the WhatsApp it has become a necessary application for all of us. People use WhatsApp to conduct their business, chat with their friends, relatives, family, etc. WhatsApp is the most used texting application all over the world.
It might have happened to you that you start receiving lots and lots of messages, do you know the reason behind it? If no, let me tell you it is because someone has played a prank on you by activating "SMS BOMBER" on your number.
Now the same is possible on WhatsApp, you can crash WhatsApp of any of your friend by sending spam messages in bulk. WhatsApp bomber is available for Android as well as iOS devices, it is very easy to use hence anyone can use it to have some fun.

How to Download WUB Apk (WhatsApp Ultimate Bomber Apk)?
WhatsApp bomber is a third party application hence not available on any official application market in such case downloading WhatsApp bomber can be a quite difficult process for some users, but don't worry, here in this article I will guide you to download and install the WhatsApp bomber application on your phone.
Also Read – Free Tezfiles Premium Accounts: Best Filehosting Service
Follow the procedure below carefully to avoid any obstacles.
Downloading Procedure:
As you are aware the WhatsApp bomber application is not available on official app market but you can still download it from other application markets, remember that you should only download a file from a genuine website to protect your device from any type of viruses and malware.
I will recommend you to download the WhatsApp bomber from the link I have mentioned below.
Step 1 – Open chrome or any browser of your choice.
Step 2 – Then visit Google and search for WhatsApp bomber in the search bar or click here to get the direct download link.
(If the above download links doesn't works for you then let us know in the comment section)
Step 3 – Open the post of WhatsApp bomber, scroll down to the download section and then click on the download button your downloading will start.
Installing Procedure:
After the downloading of WhatsApp bomber is completed, it will not get installed directly as we have downloaded it from site other than playstore, in such a case we have to manually install WhatsApp bomber in our phone.
Some people might face difficulties in installing WhatsApp bomber follow the steps below to install the WhatsApp bomber application on your phone.
Step 1 – Make sure the original WhatsApp is installed on your phone and is it is ready to use.
Step 2 – Once the downloading is completed, open the downloaded file folder in the file manager.
Step 3 – There in the downloaded file folder click on the WhatsApp bomber application setup file.
Step 4 – Click on the Next button and install button respectively, voila, your WhatsApp bomber application is installed.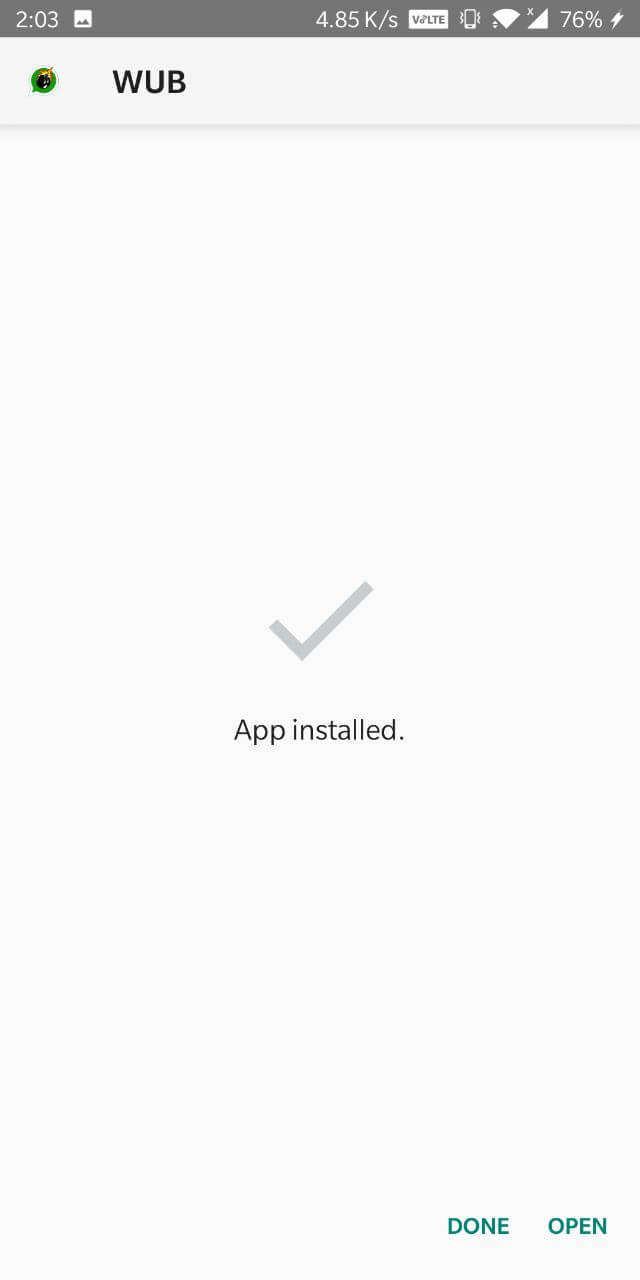 Also Read – 100% Working Free ESPN Plus Accounts
How to Use WhatsApp Bomber?
Using WhatsApp Bomber it is quite a simple process if you have used any SMS bomber before, but for those people who have never used such an application before it can be a complicated process.
Don't worry, chill out, I will help you in understanding and using WhatsApp bomber step by step, so keep reading till the end.
Step 1 – Once the WhatsApp bomber is installed, open the application.
Step 2 – On the dashboard of the application, you can see a "Text" option, enter your desired message there.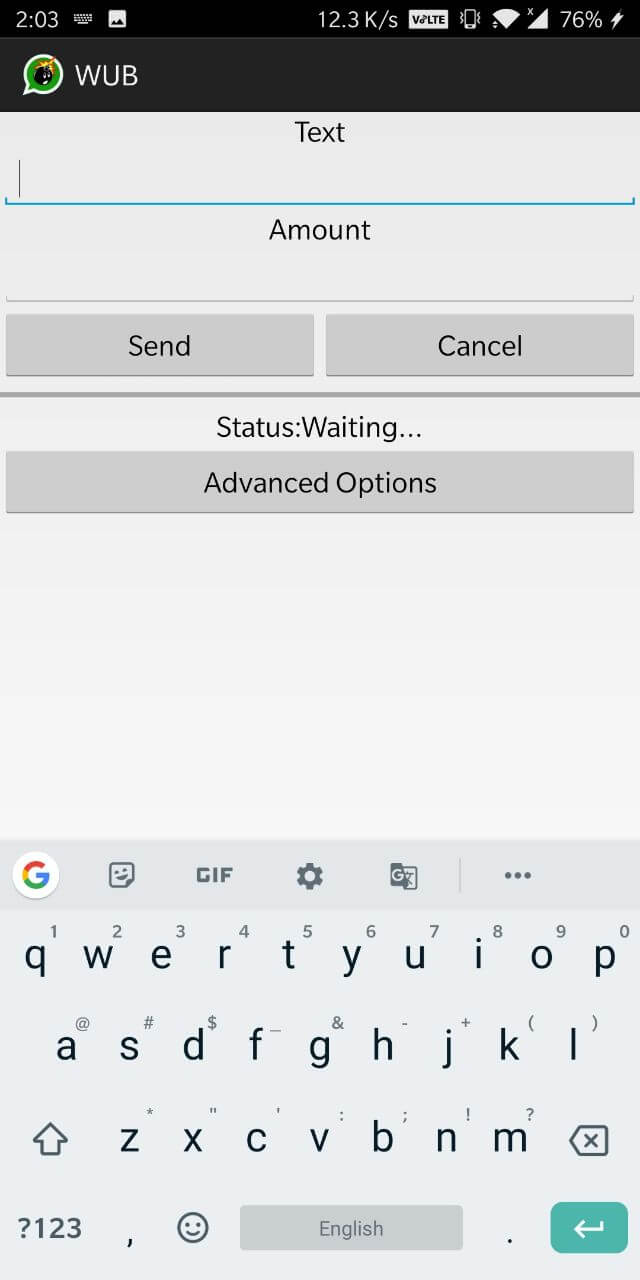 Step 3 – Below it there will a option of "Amount", enter the number of messages you want to bomb.
Step 4 – There is also a option called "Advanced", where you can customize your message even further. You can check it if you wish to.
Step 5 – Now with all the evil spirit, click on "Send" button and send it to the victim…enjoy ;).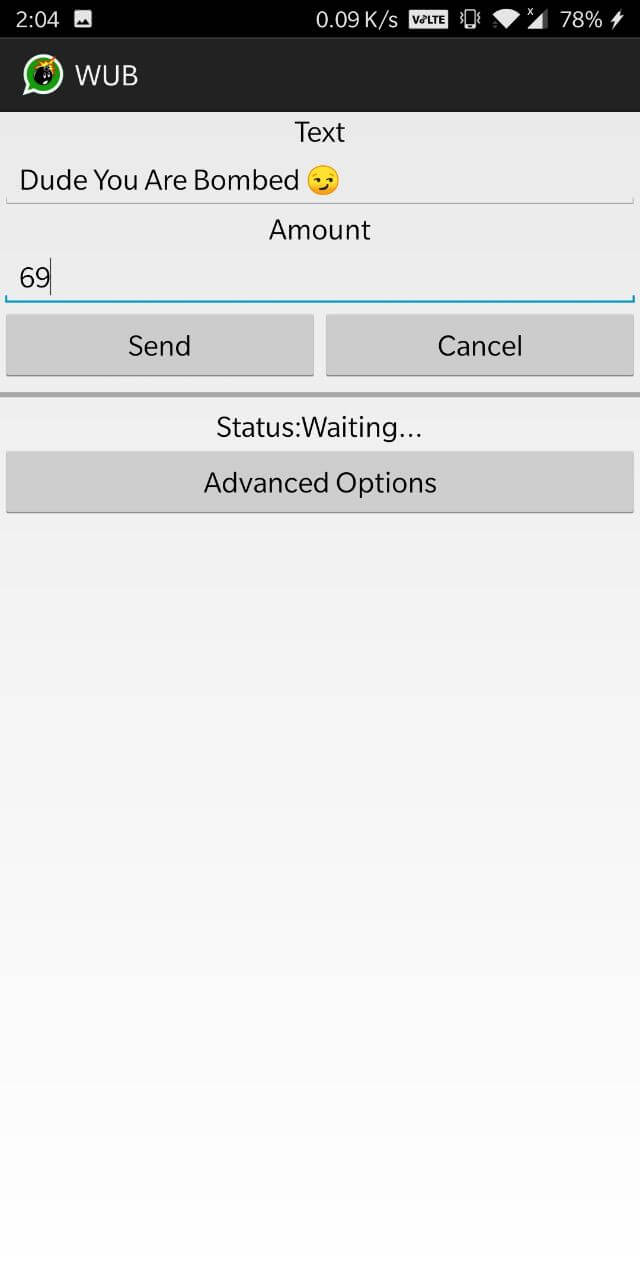 Quick Steps to Download, Install & Use WUB Apk (WhatsApp Ultimate Bomber Apk):
First of all, download & Install the App from the above mentioned link.
Open the App, On the dashboard of the application, you can see a "Text" option, enter your desired message there.
Below it there will a option of "Amount", enter the number of messages you want to bomb.
Click on "Send" button and send it to the victim contact.
There is also an advanced tap if you wish to use advanced options of the App.
Video tutorial for better understanding:
Like this post? Share it with your friends!
Suggested Read –
Ending the Article:
WhatsApp has become an essential need for the users, it has a very simple user interface which makes it easy to use for every age group. WhatsApp is compiled with numerous exciting features.
Nowadays pranks are getting popular so if you want to prank on your family, friends or relatives through WhatsApp then you can use this awesome application called WhatsApp bomber.
This application is safe, it will make the WhatsApp of the victim hang for a short period.
In this short article I have introduced you to the Whatsapp bomber apk and mentioned a brief guide to download and install it but if you still have any queries related to the topic please feel free to ask down in the comment section I will get back to you soon.