There are tons of reasons for choosing Android over iOS. Customization is the biggest reason for that, due to customization you have variety of choices when it comes to installing different kind of Apps. From third party Apps to free recharge Apps, you can do it all. Because Android is an open source platform so it's manufactures can customize the ROM in their own way and add some features to share with us.
Changing ROM with custom ROMs is the most sensible reason of someone buying an Android over iOS. If you're tired from your present running ROM and looking for best custom ROMs you can easily change it with any custom ROM. Adding another custom ROM can enhance the performance and functionality of your phone. So, hence I've brought top 5 best custom ROMs of 2016. Highly Recommended – How to increase Download speed on Android.
Below are the best custom ROMs 2016 – 
First of all, when it comes to the best Custom ROMs Cyanogen Mod is the most popular. It has tons of good features available like advanced sound panel, customizable home screen, shortcut dock, improved camera App, extensive launcher options, theme control, status bar customization and much more.
One of the best things about CyanogenMod is that it is supported almost every Android platform.
2. MIUI –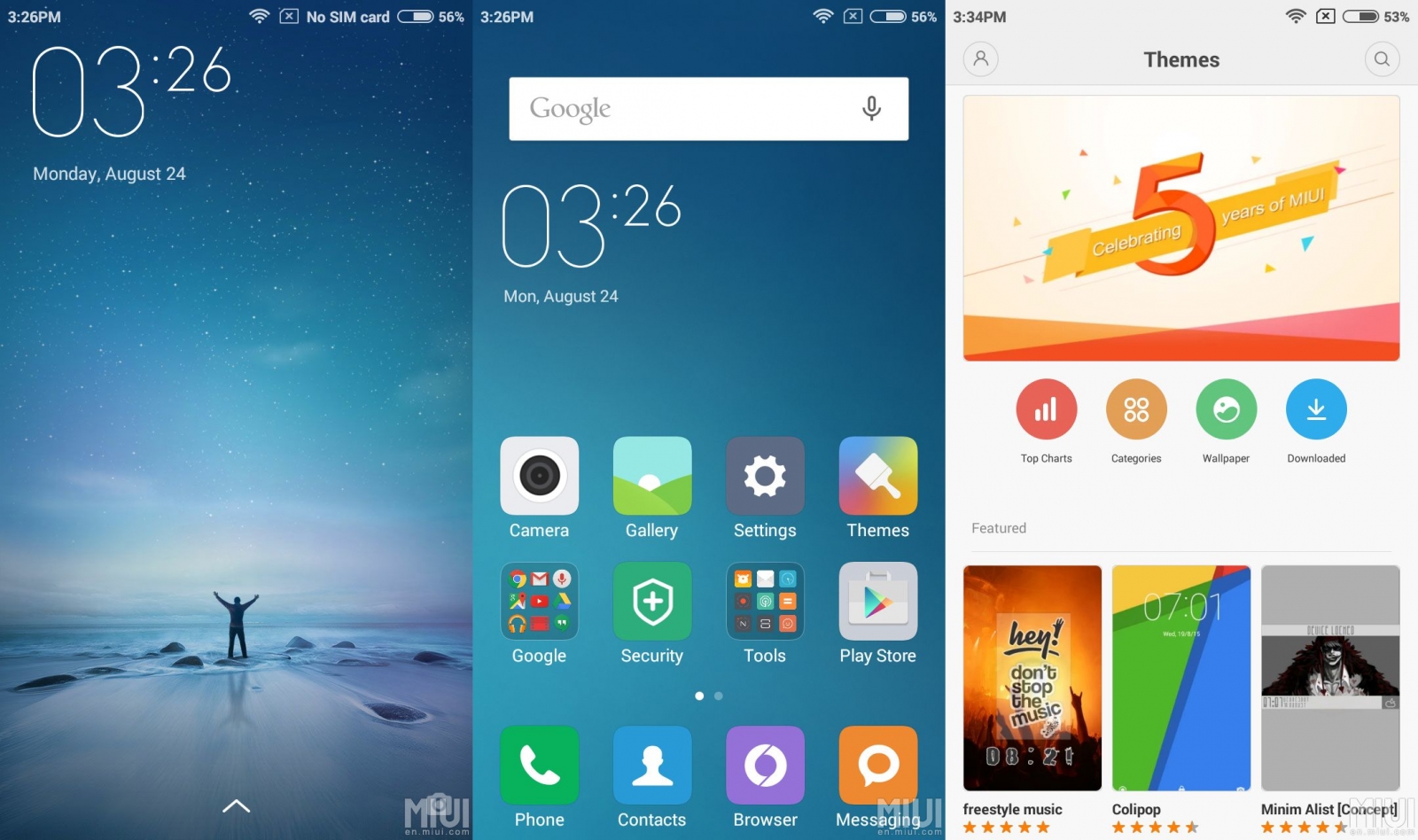 MiUi is another very popular custom Android ROMs second to only CyanogenMod. One of the main reason behind it's popularity is it's beautiful interface which looks like iOS and other great features like a notes App, flashlight and a lot of other security themes and Apps.
3. Paranoid –

Paranoid is another great Custom ROM. It's a great alternative for CyanogenMod because of it's cool interface. The best feature of paranoid the hybrid mode from which you can switch it among phone, tablet and phablet.

4. AOKP [Android Open Kang Project] –
AOKP is also very popular Custom Rom like paranoid it also lets you to customize the interface of your Android smartphone. This Rom is supported in variety of devices like Nexus devices, Galaxy S3, Galaxy Note, Motorola Droid 2 Droid 3.
Features includes LED notifications, you can also make the status bar and navigation bar transparent.
Slimbean is a simple interfaces custom ROM with few real good features. This ROM can be very good if like and enjoy the simple look of your Android smartphone.
So, hence was the post on best custom ROMs. I've mentioned 5 best well received and rated ROMs on internet. I hope you like the post. Feel free to comment your reviews in the comment box.