Smartphones in India are now becoming familiar day by day. Now a smartphone with internet connectivity is necessary in our day to day life but only thing which sucks about smartphones is their battery backup. But here we have mentioned some of the best low range smartphones in terms good battery backup and  internet connectivity.
Micromax is no more a small company which manufactured the cheaper phones which were assumed to have low quality, Micromax has now became one of the key players in the Indian Smartphone market. They have been producing excellent phones which have good value for money and same is the case with the new Micromax Canvas Nitro. The canvas Nitro hits the mark. It has a Note 3 like back panel which feels premium. It runs on the 1.7 GHz Octa Core processor and 2 GB RAM and has very good performance. It has 720 x 1280 pixels good HD screen and decent 13 MP rear and 5 MP front cameras. It also has a good battery life with 2500 mAh battery and it also has expandable storage option.
 Also Read – GBWhatsApp Plus v4.60 Antiban [Latest]
2. Lenovo S850 @ 8619 Rs – Click here to redirect at offer page
After its launch a few months back, the Lenovo S850 has seen a price drop and its now available around 10,000 Rs. and it is now one of the best camera phones under 10000 Rs. It sports a 13 MP rear camera which is excellent. It produces good images with good colours and details. It also has a 5 MP front camera for selfie lovers and its quality is also good. The design of the phone is very beautiful and it actually feels good in hands. It runs on the Quad-core 1.3 GHz Mediatek MT6582 Processor and has 1 GB RAM. The performance is good and lag-free. It has a 5.0 inches, 720 x 1280 pixels HD screen which is good and bright. It supports dual sim and the battery life of the phone is acceptable. One thing to take care of is, it has 16 GB internal storage but it cannot be expanded as it doesn't has the microSD slot. Overall, if you are okay with 16 GB space, this phone is very good in camera and design.
3. Samsung Galaxy Core Prime Duos @ 7999 Rs – Click here to buy at discount rates
 Well, after much of the delay Samsung is back with a worthy phone in the 10,000 Rs segment. So much said about the above phones, there is always a room for a best brand like Samsung. It runs on a decent Quad-core 1.2 GHz Qualcomm Snapdragon 410 Processor and 1 GB RAM which makes the performance of the phone good. It has a 4.5 inches screen with low screen resolution of 480 x 800 pixels turning out 207 ppi pixel density. It runs on Android 4.4 Kitkat out of the box and supports dual sim. It has decent 5 MP rear camera and 2 MP front camera. The storage and battery life is decent. It offers excellent service, good quality and a pretty good user experience, which makes it a good buy. It is also the best choice if you want a phone for your parents.
Also Read – Some Facebook Messenger tricks you never Know
4. Sony Xperia E3 @ 9399 Rs – Click here to redirect at offer page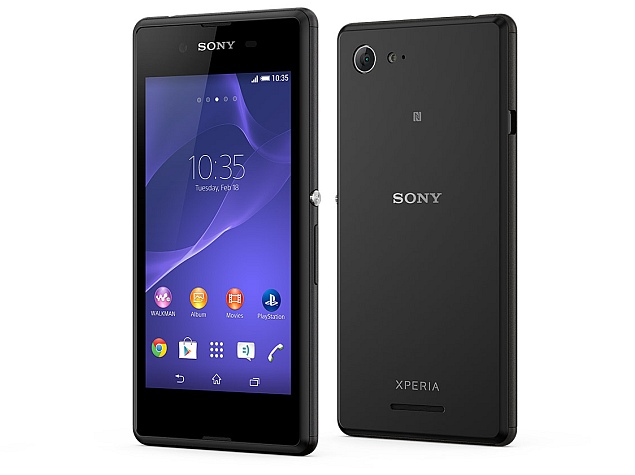 The Sony Xperia E3 after its launch in September 2014 was priced at 12,000 Rs. but now as the Xperia E4 is launched it is available under 10,000 Rs. The Sony Xperia E3 sports a 4.5 inches screen, 1.2 GHz Quad-Core Qualcomm Snapdragon 400 processor, 1 GB RAM, 5 MP Camera, 4 GB internal memory and 2330 mAh battery, it runs on the Android 4,4 Kitkat. The screen is protected by the Shatter proof glass and for connectivity the phone also has NFC. The specialty of the phone is as usual the amazing design and build quality of the Sony phones. Sony Xperia E3 looks good and it has stylish buttons and overall it feels pretty good in hands! Overall, the phone has good performance and good build quality and though it is priced a little above 10,000 Rs, it can be a good choice for anyone looking for a good phone around 10,000 Rs. among the well-known international brand.
5. Karbonn Titanium Octane @ 8499 Rs  – Click here to buy at discount rates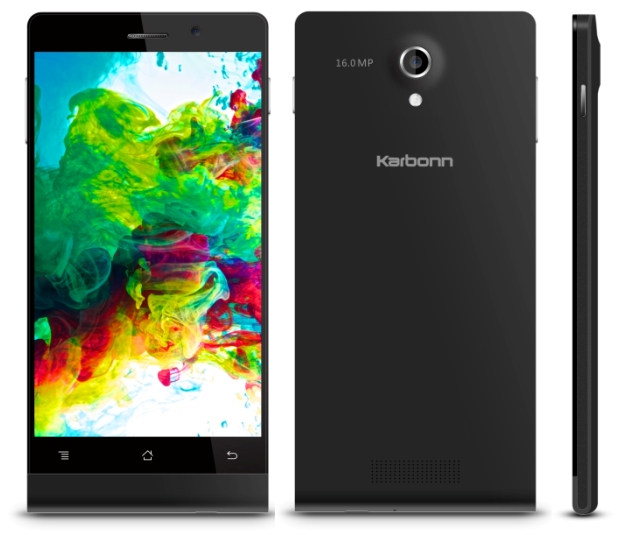 This phone was launched at 18,000 Rs. to challenge the Micromax Canvas Knight and since then it has seen tremendous price cuts and it costs under 10,000 Rs. So now, the Karbonn Titanium Octane Plus becomes a pretty good choice. The phone has very attractive top of the line features on paper but be prepared to get a little less than what the specs promise to deliver. Anyways, at this price point, it can be good choice if you are looking for an Indian brand with good design and high performance.
6. Micromax Yu Yureka @ 8999 Rs – Click here to redirect at offer page
Rewind your thoughts to a year earlier and think of which was the best phone to buy under 10,000 Rs then. If you can recall it correctly you will find out that it was the Samsung Galaxy S Duos 2. Now come back to present and see what we have at just Rs. 9,000 – The Micromax Yu Yureka plus!!! This phone has completely revolutionized the 10,000 Rs segment. A year earlier you wouldn't have got the phone with this specs and quality even at 25,000 Rs. So, let's take a look at the phone. It is powered by a 64-bit Octa Core Qualcomm Snapdragon Processor which is immensely powerful. It has got 2 GB RAM,which makes sure the phone runs pretty smoothly without any lags. It runs on the Cyanogen Mod 11, which gives you tons of extra features & capabilities. It has got a pretty large 5.5 inches screen which is even protected by Corning Gorilla Glass 3. The screen has 720 x 1280 pixels resolution which gives 267 ppi pixel density which is decent at this price. Another important thing is that it has got pretty good cameras with the 13 MP rear and 5 MP front camera. It is good on storage also, it comes with 16 GB internal memory (12.5 GB user accessible) which can be expanded upto 32 GB. With the 2500 MAH Li-ion Battery the phone is good on battery too. Overall, it is undoubtedly the best phone to buy under 10,000 Rs.
7. Asus Zenfone 5 @ 10349 Rs – Click here to buy at discount rates
The Micromax Yu Yureka is the best but for those who find it very large, this is the perfect phone for this price range. In July 2014, Asus launched the new Zenfone series of phones. And at this price segment we have got the Asus Zenfone 5. It has got the 1.6 GHz Intel dual core processor with 2 GB RAM which delivers exceptional performance and good multi-tasking. The 5 inches HD screen and the display is very good, it has also got the Corning Gorilla Glass 3 protection. One more thing I loved about the phone is, it has increased display sensitivity so you can use the phone even while wearing gloves, this is great for winter season. The phone's design is sleek and beautiful. It has got decent camera and it runs on the Android Kitkat. This phone comes with two storage option 8 GB and 16 GB while both come with the expandable storage. Okay, now one thing we felt could have been better is the phone's UI, it runs on Asus's own ZenUI which is good but it can be made even more good-looking. The battery life of the phone is too good. Overall this phone has got most of the things right and gives a balanced user experience at this price.
Also Read – How to read WhatsApp message without opening WhatsApp
8. HTC Desire 526G Plus @ 8800 Rs – Click here to redirect at offer page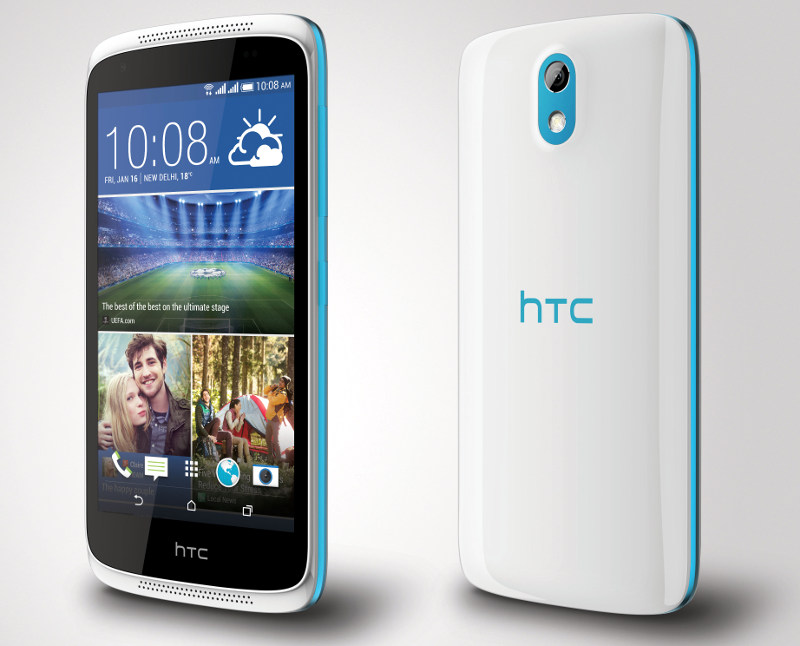 In a series of new launches from HTC, the recently launched Desire 526G looks like another heart winning phone. It wins you in the first impression with its sleek design which is quite similar to the early generation HTC smartphones. But the features of the phone are even better. It runs an Octa-core 1.7 GHz Processor with 1 GB of RAM which makes the phone very smooth and lag-free. It has a 4.7 inches screen with a screen resolution of 540 x 960 pixels turning out 234 PPI pixel density. Well this is not one of the best but if you are buying among HTC,  in this range you have to satisfy with it only. The phone has good 8 MP rear camera and 2MP front camera and an LED flash at the back. It supports dual sim, has 8 GB internal storage which can be expanded upto 32 GB and has decent battery life with the 2000 mAh battery. Overall, it is a fair choice in this range.
These are the smartphones which we think are the best options these days for those who are looking for battery backup and internet connectivity.