Most of all of you guys may have rooted your android device and if you haven't then just simply go for it because there are tons of benefits you can get by rooting your Android device. Rooting gives admin access to your phone and thus you're free to try out lot of cool tweaks which are completely impossible in non rooted phones.
In past we've shared a lot of tricks applied in non rooted devices, but today we're gonna share about some benefits of Rooting Android phone. Highly Recommended – How to Download YouTube video in Android
Also Read – How to compress 1GB file upto 10MB [100% Working]
Below I've shared benefits of Rooting Android phone –
1. Find any saved Wifi passwords in Android – Click here for Guide
As Broadband internet is simply the fastest medium of internet. Looking for saved passwords and snooping other people Internet pack is one of the benefits you can get from a rooted Android device.
2. How to get Multitasking feature in your Android device – Click here for Guide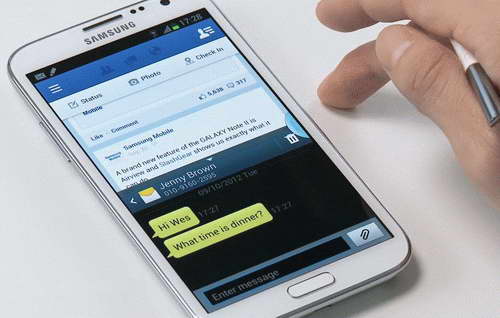 Multitasking is the most needed featured these days, but android lagging in this feature will not stop you from accessing it freely by using this awesome trick.
3. How to install Kali Linux in Android – Click here for Guide
As Kali Linux is the best operating system for hacking used worldwide. It allows it's users to perform hacking, cracking WiFi Etc. Even the developers of Kali Linux did not complete features of it.
4. You can remove stock [Inbuilt Apps] Apps from Android – Click here for Guide
Stock Apps are the headache which all Android users face. Some people like it but most of them doesn't. By using this trick you can easily remove all stock Apps instantly. Also from application of this trick you can free lot of space from your Smartphone and make it more speedy.
5. You can change font in your Android device – Click here for Guide
If you are tired of the same old fonts of your Android device then you can easily change with thousands of other cool fonts. Make you Smartphone fonts look great and give it a new charming look. Also I wanna say that it can give you a better access to your Smartphone.
Also Read – Hidden Features of Google MAP
6. You can also Hack Android Games – Click here for Guide
Sometimes it becomes necessary to cheat in games because some games are on for limited periods and have conditions to achieve specific achievements in a period of time. So in that case this trick is very useful. Also it can become a great experice for you to hack a game and tweak in it to achieve your own heights in the game.
7. You can get Android 6.0 Boot animation in your Android – Click here for Guide
This is for all those people who weren't able to get the feature for whatever reason. operating system primarily focuses on the improvement in terms of user experience. Get Android 6.0 boot animation in your Android and witness a great user experience in Android Smartphone. In addition I would say that it is one of the greatest Benefits of rooting Android phone.
8. You can customize your status bar and soft keys – Click here for Guide
If you're bored of your old status bar and soft keys than you must try this trick and have fun. Furthermore, Try out new soft keys and status bars, give a anew upgraded look to your Smartphone and show off in front of your friends.
So, hence was the post on Benefits of rooting Android phone. I hope you liked the post. Feel free to comment your Reviews in the comment box. Don't forget to share the post.