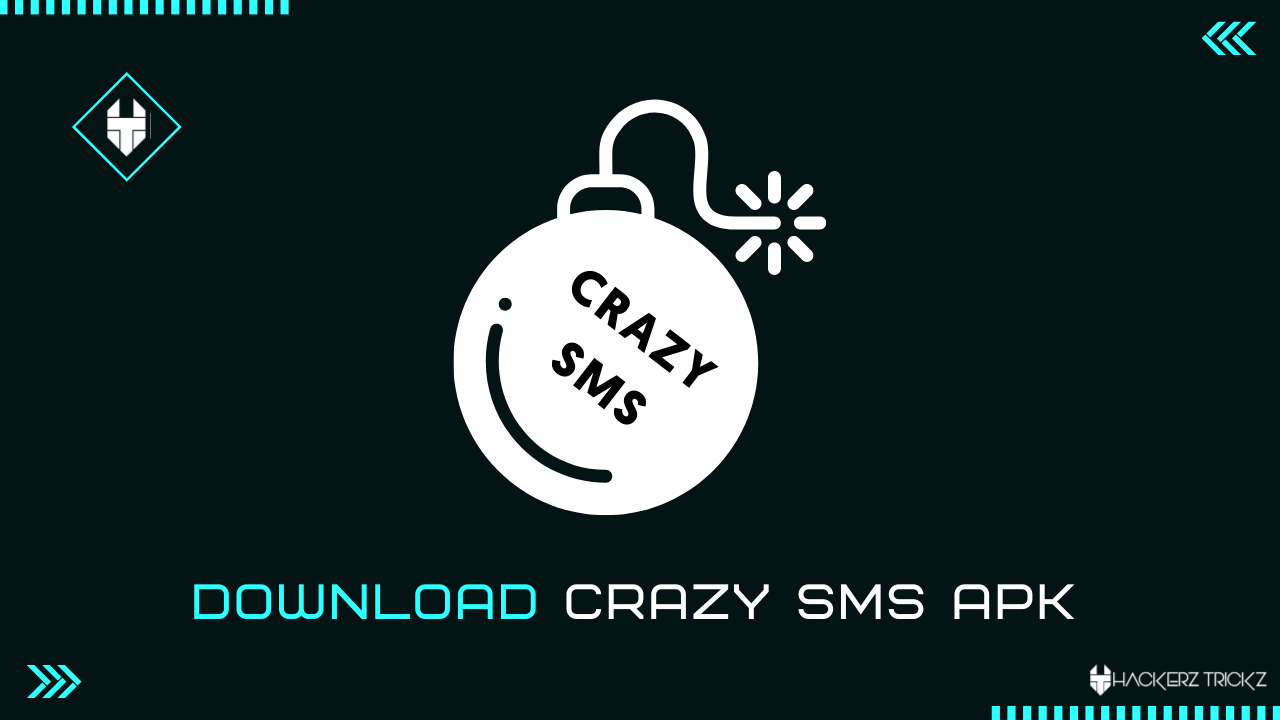 Today I'm going to show you how to Download Crazy SMS Apk.
Have you ever wished to make fun of your friends, relatives and other companions simply by playing a prank on them? Do you know that you can make fun of your friends, relatives and others simply with a single click by using your Smartphone.
Feels awesome right. If you are the one in this scenario thinking about how to prank someone without revealing your own identity, then you're in the right place.
Follow this article to know about how to prank your targeted victim and crash their device for sometime by sending a boundless number of spam messages. Don't get excited, let's dive into the topic to know how to irritate your friends, relatives and other companions.
Here in this article we got you an application that makes fun of your targeted users. I'm talking about an app called Crazy SMS apk.
It is a famous third-party Android application developed by Gianni Occhipinti which is used to send unlimited spam messages to hit targeted victims devices by sending a boundless number of programmed messages.
This also makes the other device crash for some time until all the targeted messages are received.
Also Read – Free War Thunder Accounts with Jets and Vehicle
Apps like these are becoming very popular in a short span of time and are circulating in all the platforms to reach users. Crazy SMS apk is very compact, lightweight, user friendly, and free of cost to utilize.
Because of its tiny size it doesn't make devices slow and laggy. From its inception it has won the hearts of many users with its amazing and astonishing features. It's interface looks very clean and responsive that one can attract to it very easily.
You can get the latest updated version of this app by losing a small amount of data that measures 3 to 4 MB. Therefore the size of the app doesn't require much RAM.
Even a device having a RAM of 1 GB can also run this application very smoothly. Crazy SMS apk has already crossed 1 lakh plus installations with having a users ratings of 3.5 plus. It is compatible with any of the Android versions running above 4.0.3 plus.
Crazy SMS apk is not a legal app and is not readily available in the PlayStore, because of policy issues it is expelled from that platform. How to download then?
Don't worry, it is still available to us in some of the trusted and safest external sources.
This article will guide you about the safest downloading procedure of Crazy SMS apk to your Android device in a few simple steps.
To start messing with your companions follow these steps carefully to download and Install Crazy SMS apk to your Android without any obstructions.
Also Read – 100% Working Free Roblox Accounts With 100K Robux
Crazy SMS Apk Info:
| | |
| --- | --- |
| Application Name | Crazy SMS Apk |
| Size | 4.9mb |
| Version | 1.5 |
| Android Version | 5 and Above |
| Developer | Gianni Occhipinti |
| Key Feature | Unlimited SMS |
| App Updates | Regular |
Before diving into the downloading process, we have to finish a one step task to Install Crazy SMS apk directly on your Android. To do this open your device settings and in the device administration enable 'Install apps from unknown sources'.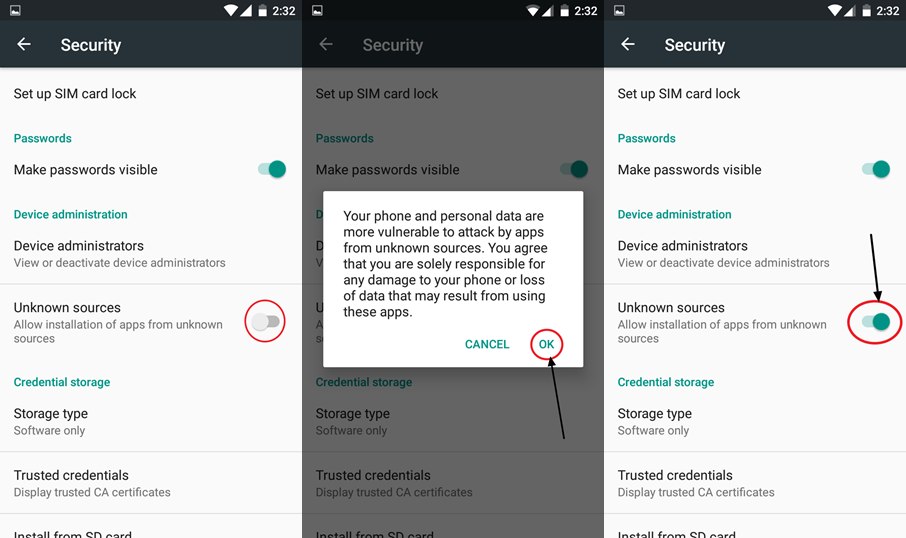 That's it, you are now allowed to install apps from third-party sources. You're all cleared to download and Install Crazy SMS apk on your Android smartphone.
Also Read – Free CODM Accounts with Premium Weapons and Skins
Steps to Download Crazy SMS Apk:
Jump in to the below process to learn more about the downloading and installation procedure of Crazy SMS apk.
Step 1: Open any of your favorite browser and search for Crazy SMS apk. You'll see some websites containing download link to Crazy SMS apk file. Or use the below download button to download the App directly on your phone.
(If the above download links doesn't works for you then let us know in the comment section)
Step 2: After successfully downloading the Crazy SMS apk on your Android (

Be sure only to use the above download buttons

).

Step 3: When the download is finished, head to the file manager and open downloads folder. Tap on the apk file you downloaded.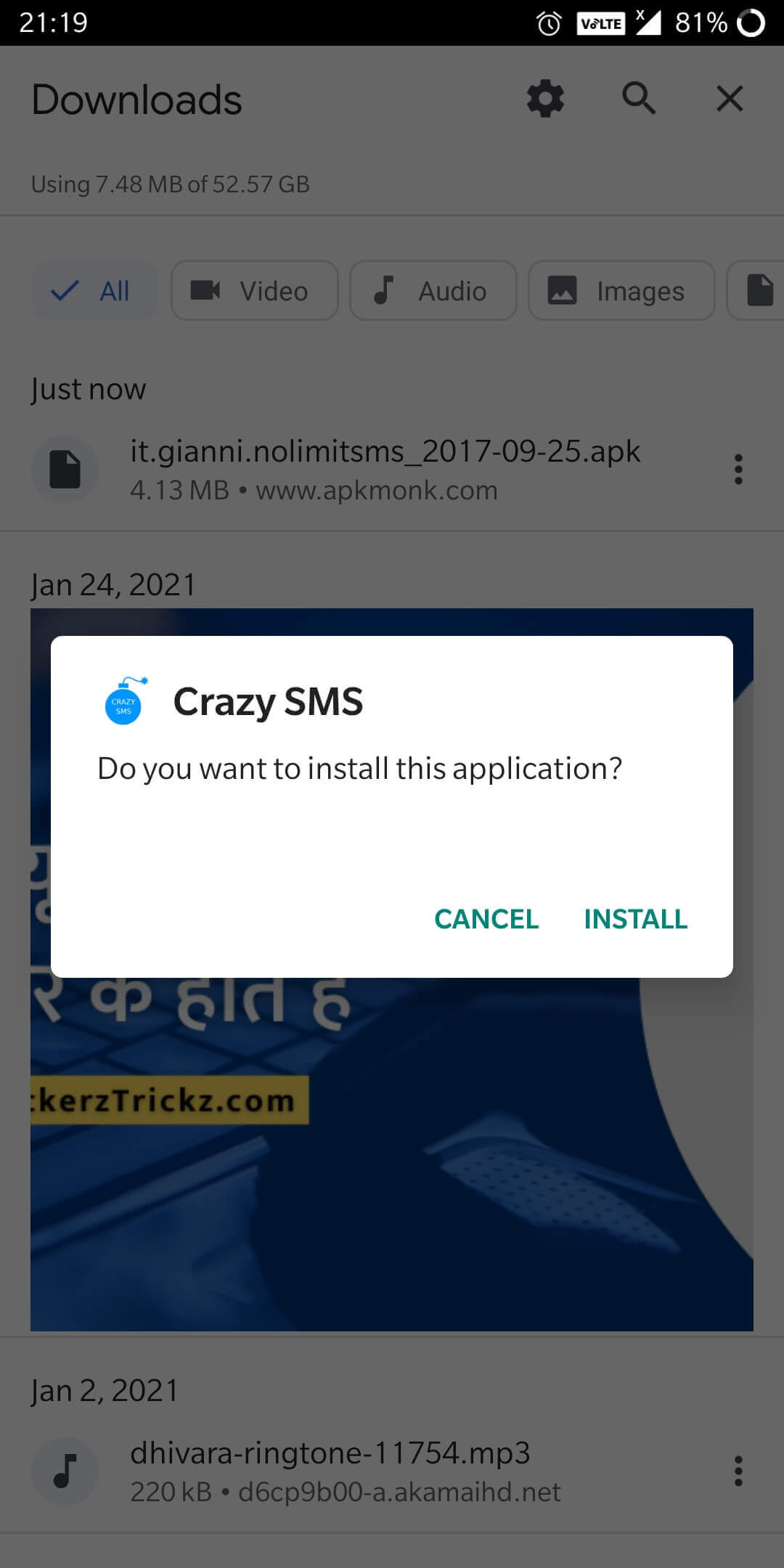 Step 4: Automatically installation of Crazy SMS app begins, wait for a mere seconds and you're ready to run the application on your Android Smartphone.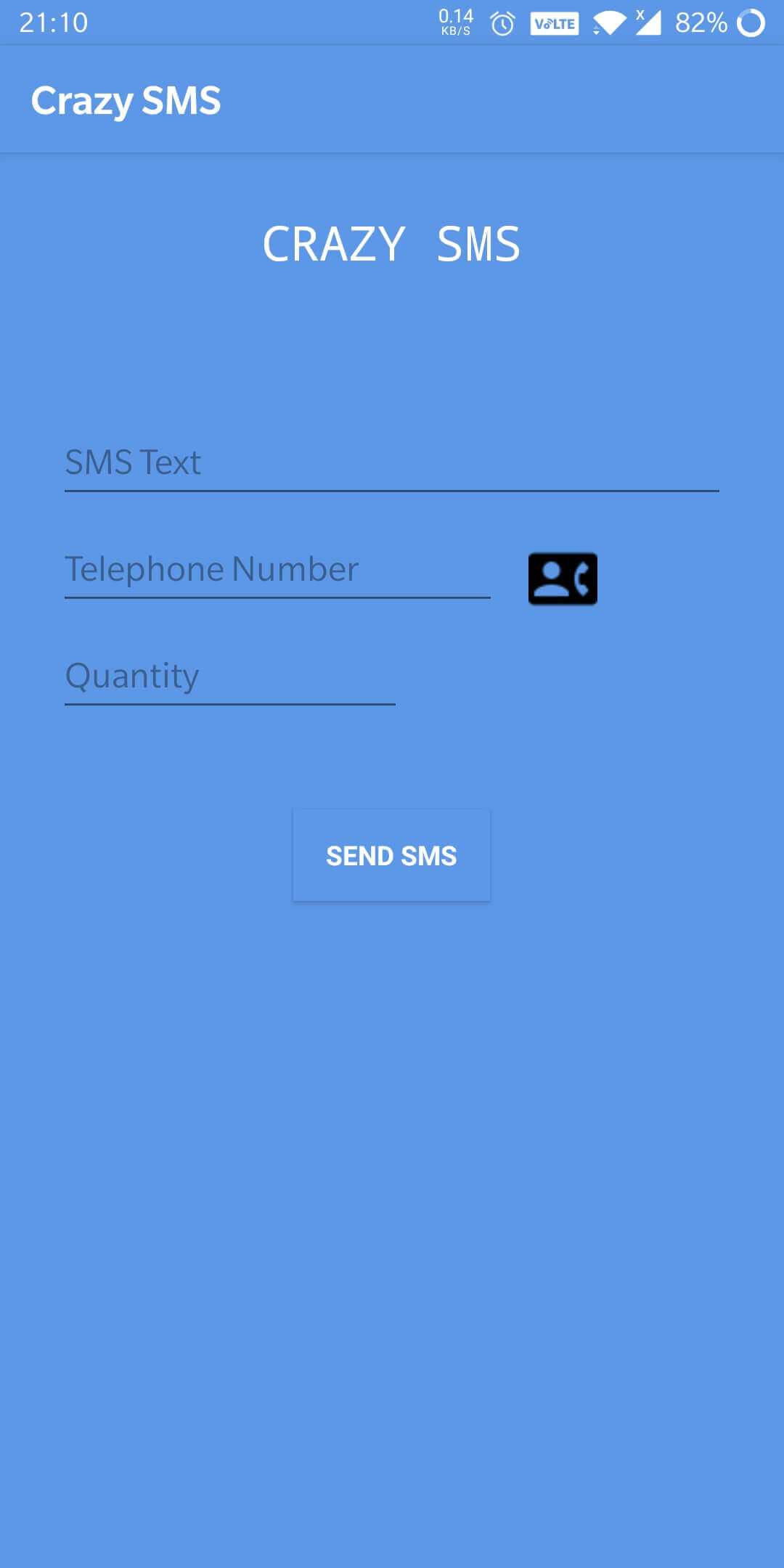 Step 5: That's it, you are done. The App has been successfully installed.
Also Read – 100% Working Free Keep2Share Premium Accounts
How to Use Crazy SMS Apk:
Once the application is installed on your device, launch it and allow all the necessary permissions it requires for the very first time. On the app's homepage, you'll see some options titled SMS Text, Telephone Number and Quantity. 
Let's know about the process of how to use this Crazy SMS apk, an unlimited messages sending app to start messing with your targeted victim's in a few simple steps.
Step 1: At first, Look at the three options (SMS Text, Telephone Number and Quantity) on the home screen of Crazy SMS apk
Step 2: Enter your desired text you would like to send to your targeted victims mobile in the first empty box. You can type a single word, sentences or even paragraphs in the blank field.
Step 3: Now fill the second empty box by adding your targeted victim mobile number.
Step 4: Finally, enter the quantity of messages you want to fire and hit send SMS.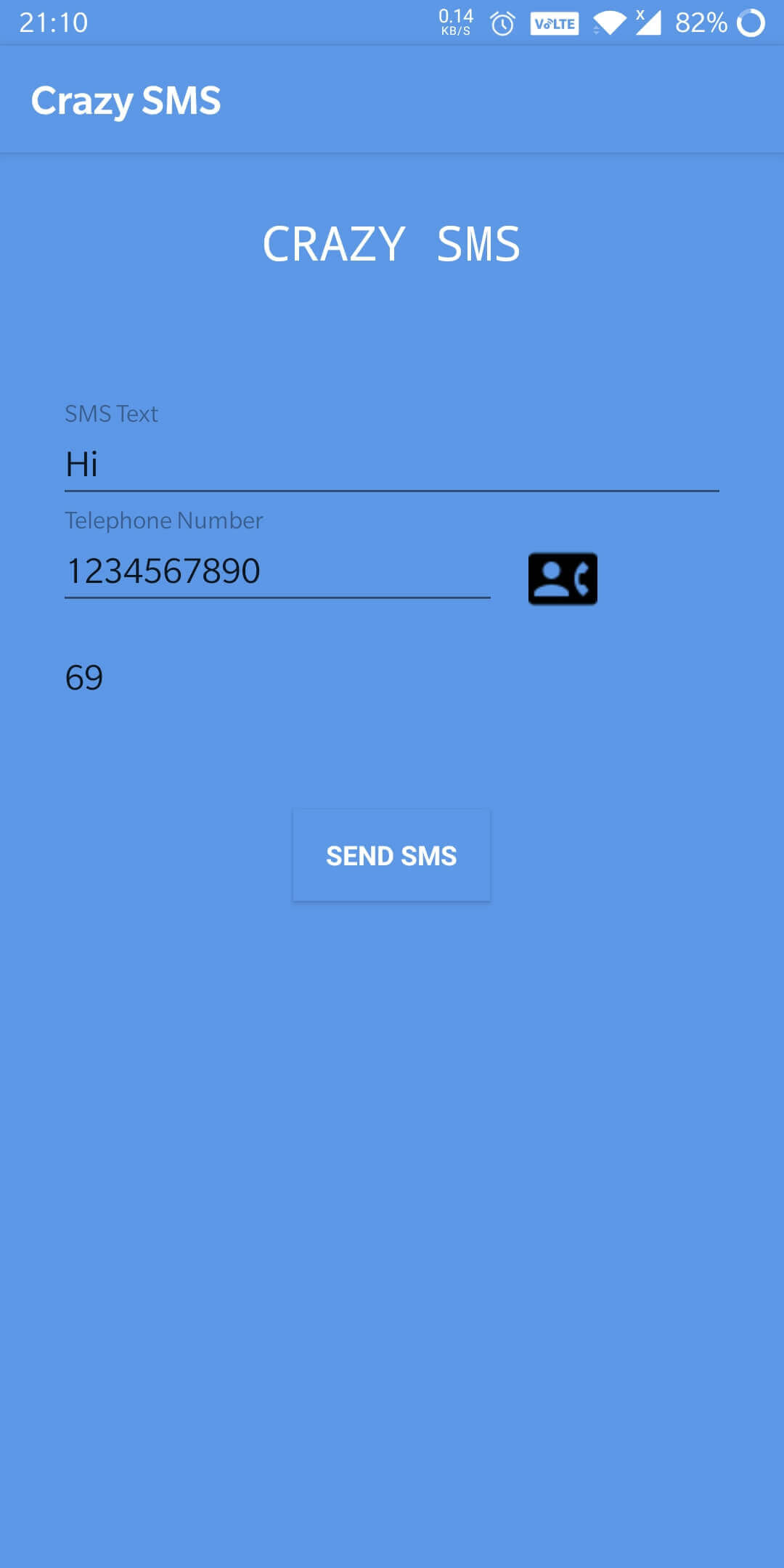 Your job is done. Now your targeted victims' mobile messaging application inbox will start showering with all these countless numbers of programmed spam messages.
What are you waiting for? Start pranking with all the people in your contacts book and take a look at their facial expression and enjoy.
Like this post? Could you share it with your friends?
Suggested Read –
Ending the Article
This is all about the Crazy SMS apk, in this article, we gathered the maximum information to reach you, if you have any doubts regarding this app. Please feel free to reach us through comments.
If you want to try other applications too, there are plenty of pranking apps available in several platforms with bunches of features. Pick the best to make fun of your victims.