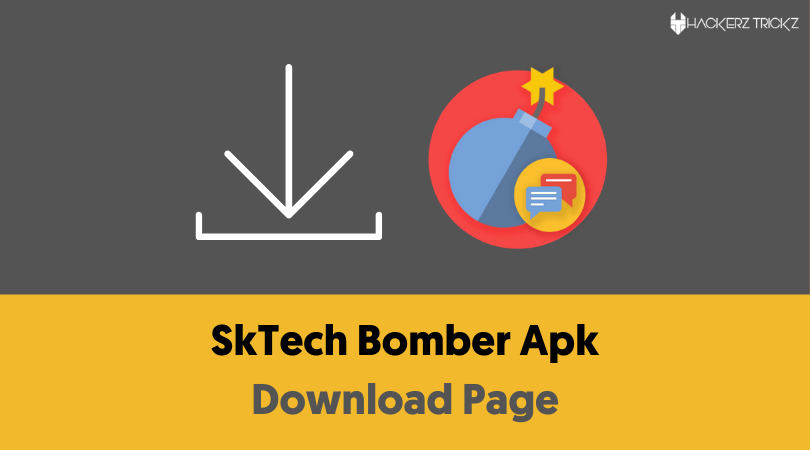 If you're on social media or the internet, chances are, you might have seen or come across tools that are capable of bombarding someone's mobile number with unlimited text and spam messages. But, have you ever seen any tool that can spam other's mobile numbers with continuous missed calls?
Yes, you have read it right, today, in this article, we're going to share an interesting tool called SKTech Bomber which can not only send unlimited spam messages but also missed calls. In fact, you can even spam or send custom messages to someone rather than random messages. Go ahead with the article to know more about the tool.
SKTech Bomber Features:
SKTech Bomber comes in the form of an app that can be installed on any android device. Here is a brief list showcasing the highlight key features of the SKTech Bomber tool.
The SMS and Call Limits provided in the SKTech Bomber app is higher than any similar apps.
You can spam thousands of messages and missed calls without ever revealing your identity.
Users can also add themselves in the protection list in the app to avoid being spammed.
It's completely free to use, and it comes with a simple to understand user interface.
How to Download SkTech Bomber App on Android:
Download the official SKTech Bomber Apk file from the given link.
(If the above download links doesn't works for you then let us know in the comment section)
Navigate to the Downloads folder and Tap on the Apk file to proceed.
Tap on the "Install" option whenever prompted to begin the installation.
Wait for a few seconds for the app to be successfully installed on your device.
Launch the app and give necessary permissions to start using it.
Once everything is done, you just need to open the app and enter the mobile number of the target to start bombing messages.