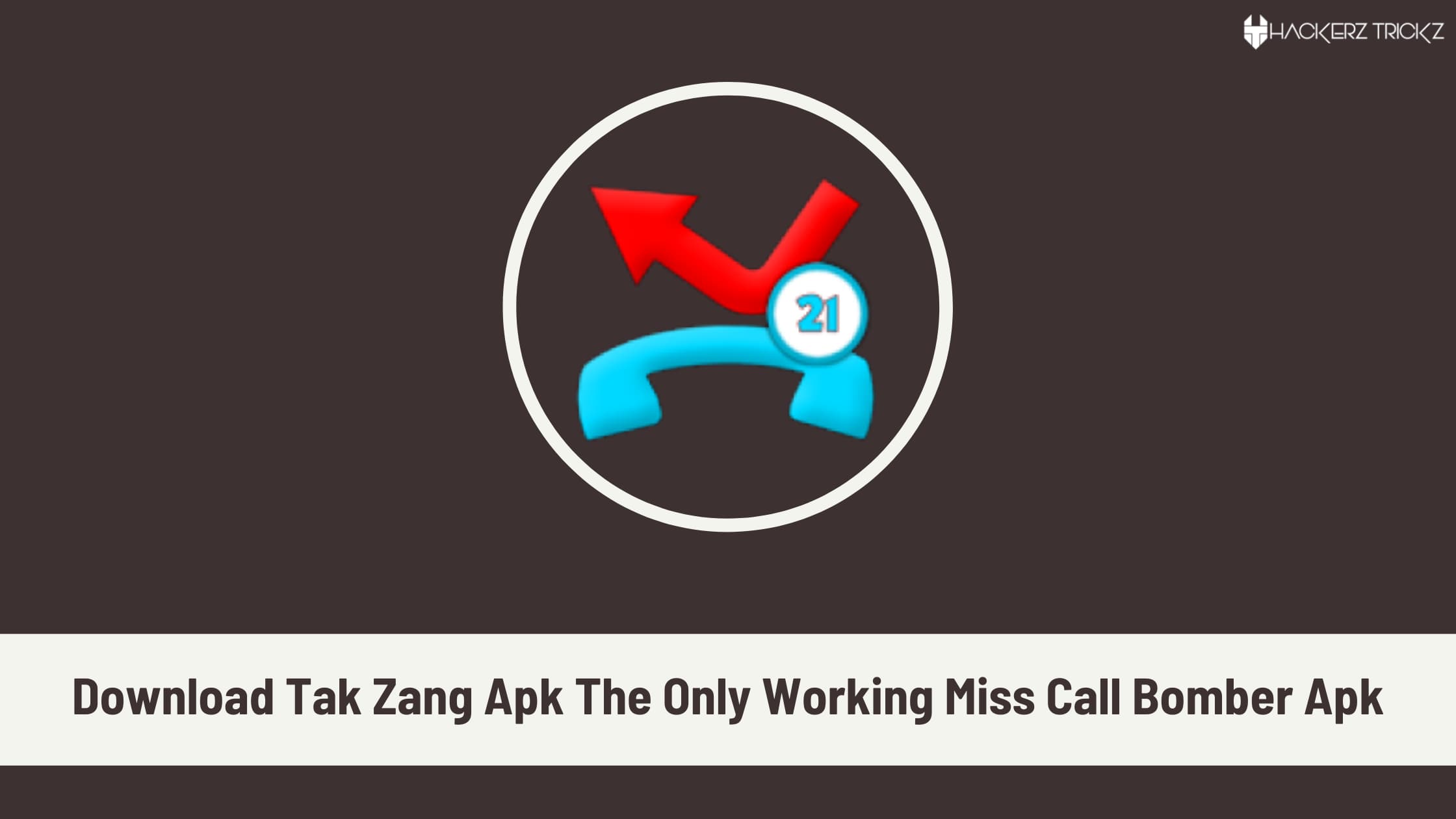 Today I'm going to show you how to download Tak Zang Apk.
Communication is the key to effective task completion; we humans pass our thoughts to others with the aid of communication; no action can take place without contact.
There are two forms of communication typically used by a normal person, called "Oral or Verbal Communication" and "Written Communication," respectively.
In today's world, telecommunications are in great demand; however, it has made our life much easier; people communicate with each other on the telephone and the internet rather than communicate with them in person.
Calling is a major way of communication in telecommunication; people spend their time more on a call with each other than talking directly face to face.
Since the telecom charges have decreased to a great extent, calling has become very much affordable. People mostly talk to their loved ones on call.
Here in this article, I am going to tell you about an application called Tak Zang Apk, with the help of which you can prank your friends by giving them unlimited missed calls, to clear all your doubts read the article till the end.
Also Read – 100% Working Free Twitter Accounts with 10k Followers
What is Tak Zang Apk?
In recent years, humans have seen some important inventions in the field of telecommunication; the rates of telecom have slashed to a great extent. Nowadays, most people spend most of their time on the phone.
Tak zang apk is an awesome platform that lets you play a prank on your friends.
This application lets you send unlimited numbers of missed calls to your friends just with the help of a click.
Tak Zang Apk Info:
| | |
| --- | --- |
| Application Name | Tak Zang Apk |
| Size |  >1mb |
| Version | 2.2.1 |
| Android Version | 5 and Above |
| Developer | Narej |
| Key Feature | Unlimited Misscalls Bombing |
| App Updates | Regular |
| Price | Free |
Tak Zang apk is an awesome application with numerous awesome features that let you play a prank on your friends; have a look at some of the features of this application mentioned below.
Also Read – 100% Working Free Snapchat Accounts with High Snap Score
Features of Tak Zang Apk:
Tak Zang is a marvelous application to fool your friends; it is a good medium to play a prank on your friends. This application is embedded with several exciting features that make the user experience even more enjoyable, let us have a quick look at some of the features of this application.
Free of Cost – Tak Zank apk is free of cost, anyone can use it and enjoy its features by making a fool of their friends that too without paying a single penny.
Missed Call Catcher – This is a special feature that is currently on beta testing, will help you answer the call automatically.
LightWeight – This application is very compact; it consumes a very small space of your device. Hence it does not make your phone slow and laggy.
Unlimited Missed Call – With the help of this application, you can send an unlimited number of missed calls to the victim.
Delay Timer – With the help of this feature, you can send the missed calls with a periodic delay automatically.
Also Read – Free Instagram Accounts with 100k Real Followers
How to Download and Install Tak Zang Apk?
Tak Zang Apk is a third-party application, so in these cases installing Tak Zang may be a very difficult process for some users.
But don't worry, here in this article I'll direct you to download and install the missed call application on your Android. To prevent any challenges, follow the procedure below carefully.
Tak Zang Apk Downloading Procedure:
Since you are aware that the tak zang application is not available on Playstore. Still you can still download it from other app markets, remember to download a file from a trusted website to protect your device from viruses and malware of any kind. I'll suggest you download the tak zang missed call app from the link I mentioned below.
Open chrome or any browser of your choice.
Then download the Tak Zang Apk by pressing the next download button: DOWNLOAD.
Open the post of the Tak Zank apk , scroll down to the download section, and then click on the download button your downloading will start.
Tak Zang Apk Installing Procedure:
After the downloading of Tak Zang Apk is completed, it will not get installed directly as we have downloaded it from sites other than play store; in such a case, we have to install missed call bombers in our phone manually.
Some people might face difficulties in installing this application follow the steps below to install the tak zang application on your phone.
Once the downloading is completed, open the downloaded file folder in the file manager.
There in the downloaded file folder click on the Tak Zang application setup file
Click on the Next button and install button, respectively, voila, your missed call bomber application is installed.
Also Read – 100% Working Free Clash Royale Accounts
How to Use Tak Zang Apk?
Using the tak zang application is a very simple process if you used any SMS bomber before. Still, it can be a complicated process for those people who have never used such an application before.
Don't worry, chill out, I'll help you increasingly understand and use this missed call bomber, just keep reading until the end.
Procedure to install Tak Zang Apk:
Step 1 – Once the application is installed, run the apk.
Step 2 – On the homepage, you will see many options click on the start button.
Step 3 – Enter the number of the victim whom you want to prank.
Step 4 – Enter the number of missed calls you want to send.
Step 5 – On the next screen, select the duration for which you want to send missed calls.
Step 6 – Click on the start button, and the victim will start receiving missed calls.
Also Read – Free Valorant Accounts with 1000+ Free Skins and Agents
Video tutorial for better understanding:
FAQs (Frequently Asked Questions) on Tak Zang Apk:
Q: Is this application safe to use?
Yes, this application is safe to use, you can use it without any tension as our team has already checked it.
Q: Is Tak Zang Apk legal?
Tak Zang application does not have any element that is dangerous for anyone; this application is purely for entertainment purposes, Hence it is totally legal.
Q: Is this application free to download?
Yes, Tak Zang application is free to download, but make sure that you download it from a trusted and genuine source.
Q: For which operating system this application is available?
Currently, the Tak Zang is available only for android; I will let you know if, in the future, this application comes for other operating platforms.
Like this post? Share it with your friends!
Suggested Read –
Ending the Article:
Telecommunication has become an essential need for everyone. Smartphones are compiled with numerous amazing features.
Nowadays, pranks are much popular as compared to the past, so if you want to prank on your family, friends, or relatives through call, then you can use this awesome application called Tak Zang Apk.
This application is safe; it will send missed calls to the victim for a specific period of time.
In this short article, I have described an application called Tak Zang apk and mentioned a brief guide to download and install it; I hope that I was able to clear all your doubts and queries.
But if you have any queries related to the subject, please feel free to ask down in the comment section I will get back to you soon.